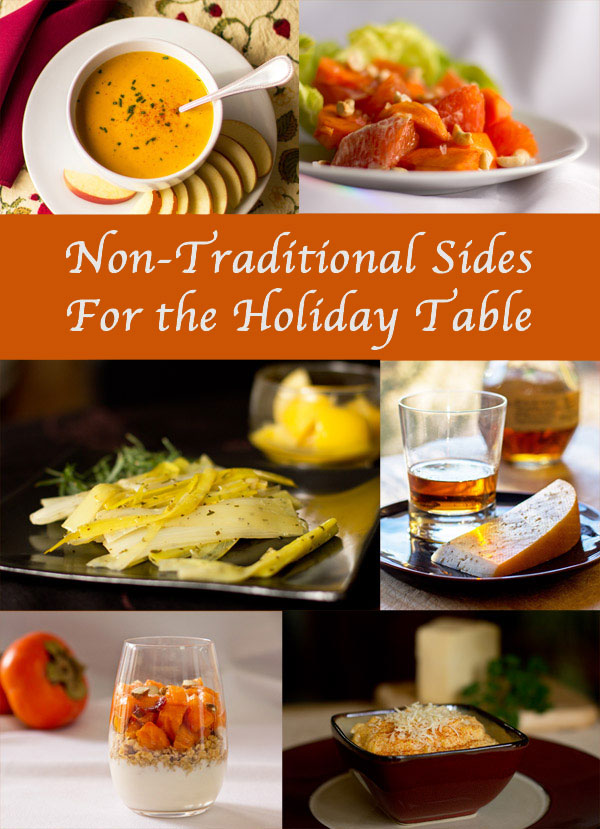 We're going a little non-traditional this year for the holidays, forgoing the turkey and sweet potatoes, and even the cranberry sauce.  So just in case you too are looking for something different this year, here are a few non-traditional sides for your holiday table – from my kitchen to yours.
Starters, Appetizers, and Salads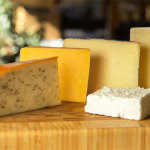 An exotic selection of cheese and complementary pairings from a cheesemonger.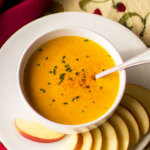 When used as a starter, a cup of this soup introduces the flavors of the holiday with celebratory notes of a dark lager.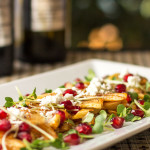 Roasted Fennel with Cranberry Balsamic
This salad takes advantage of the seasonal fennel and pomegranate enhanced with the flavor of cranberries.  A beautiful salad for any holiday table.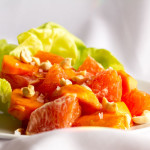 Simple and elegant – a true palate cleanser that resets your taste buds so you can enjoy every bite of each and every dish on the table.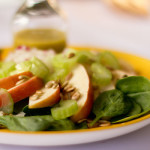 Apple Salad with Green Chile Dressing
Crispy sweet apples combined with crunchy celery pair very nicely with a spicy sweet vinaigrette.
Vegetable Sides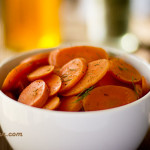 With four different seasoning choices, these bourbon carrots can be adjusted to complement any and all of your holiday dishes.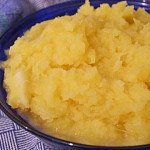 Talk about something completely different!  Stewed cushaw introduces an earthy and buttery flavor to your meal.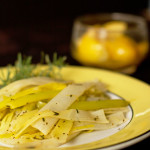 Leeks Braised with Preserved Lemons and Tarragon
This simple dish proves that the leek is more than an ingredient.  Adding a touch of preserved lemon and herb to braised leeks yields a delicate and savory side.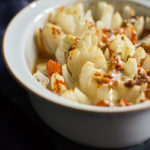 Blooming Onion with Hatch Chile and Cheese
For those of you who must have green chile at every meal – Onion, green chile and cheese introduces a spicy and aromatic component that you'll swear was created with turkey in mind.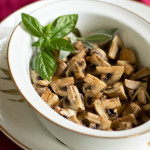 Just like leeks, mushrooms are more than an ingredient and this dish proves it.  When braised with a little butter and a few herbs, the umami of mushrooms helps to counterbalance the saltiness of other dishes while bringing out their best flavors.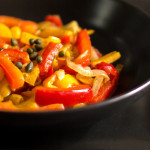 Peperonata (Stewed Sweet Peppers)
Just the colors alone sell this dish, but the flavors are not to be missed.  In one dish you introduce salty and sweet, acid and savory. A great dish that is best when made the day before and allowed to rest.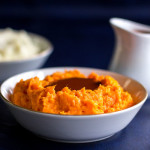 Mashed Sweet Potatoes with Red Chile Gravy
Still need that chile fix but you prefer red chile over green?  Make a red chile gravy to go with your holiday potatoes.  It's great with both white and sweet potatoes.
Grains and Pasta Sides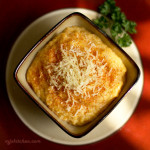 Smoky Polenta with Aged Cheddar
Polenta is a nice substitute for potatoes, and when made with aged cheddar cheese and smoked paprika, you have a dish that will make your guests not even notice that potatoes aren't on the table.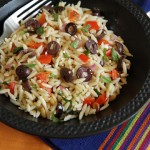 If you are looking for a simple dish that makes A LOT for a large group, this is it.  Orzo with a variety of vegetables, preserved lemon and feta might just be the only side dish you really need.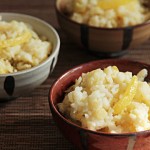 OK…I absolutely love preserved lemon!  They just add so much flavor to the simplest of ingredients that it's not hard to make them a staple.  Preserved lemon rice with a few artichokes, transforms rice into a delicate and superbly flavorful dish.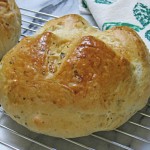 What holiday table couldn't use a hot loaf of herby yeast bread?  Just use whichever herbs work best with the turkey and the rest of the meal.
For the relish tray: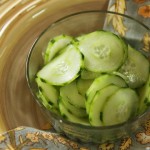 Oh these are so good!  Great on salads, sandwiches and as a item in your holiday relish tray.  Crunch, with a little sweetness and acidity.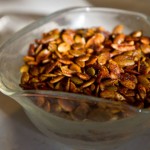 Finger licking good pepitas (pumpkin seeds)!  Place a couple of small bowls of these pepitas around the house for your guest to nibble on, or add to relish tray. Great sprinkled on a salad or vegetable.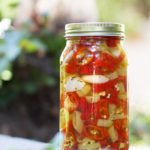 Quick and Easy Pickled Chile Peppers
Add a little spice to your relish tray with these pickled chile peppers or chop a few up and add to other items on the tray.
A little something sweet on the side: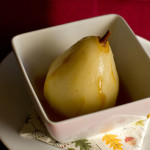 A different poached pear – poached in apple cider with a hint of orange and spice.  A light bite that makes a nice starter, side or dessert.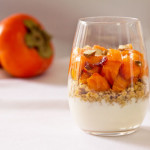 Enjoy the seasonal persimmons with this lightly sweet parfait.  A healthy, light, and enjoyable finish to a heavy and abundant meal.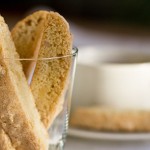 A couple of hours after gorging on lots and lots of food, the only thing you may be in the mood for is a cup of tea and cookie.  Lavender scented biscotti are perfect for this or for just ending the day with a touch of aromatic sweetness.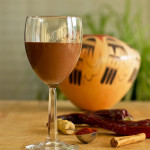 Who doesn't like chocolate?  If you want a little more than a couple of pieces from a chocolate bar, you might look into these creamy, chocolatey, and spicy pudding cups.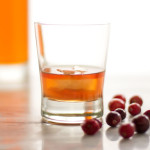 Cranberry Old-Fashioned Cocktail
A nice sipping cocktail for sitting by the fire at the end of your holiday meal, enjoying family and friends.
Happy Holiday Planning!
Save
Save
Save