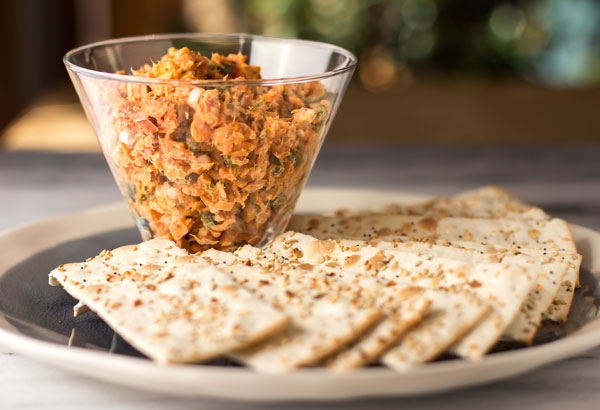 This smoked salmon appetizer is a delicious bite that will make everyone happy, and that honestly takes no more than 15 minutes to make, provided you don't smoke the salmon yourself.  You'll love hearing your guests going "YUM" with the first bite.  So if you enjoy smoked salmon and want to celebrate its flavor, not hide it, this is a great little appetizer.  Four ingredients are all you need – salmon, capers, onion and just a touch of mayo. Crackers or crispy toasts (o.k. that's five) are used to serve it. Apples can be used in place of crackers or just added to the plate as a sweet crispy accompaniment.
Smoked Salmon Appetizer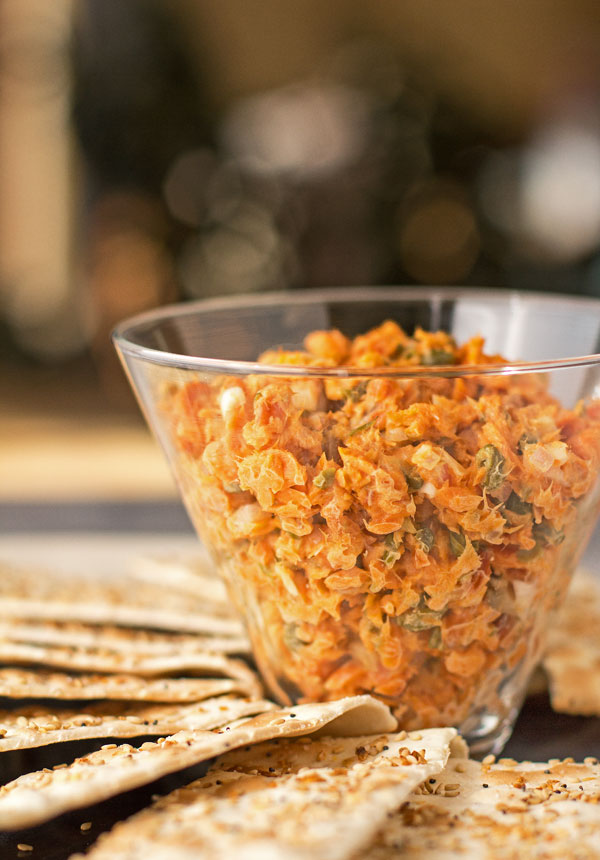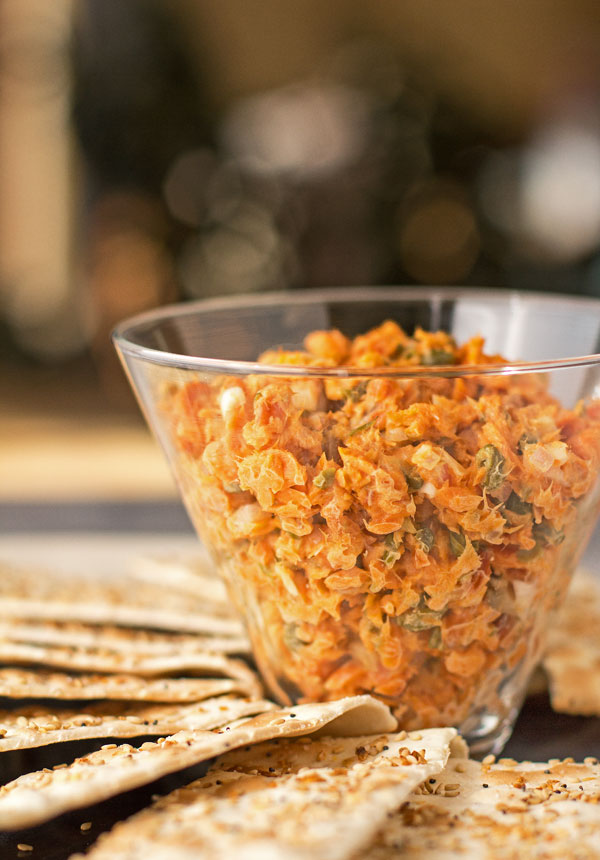 Smoked Salmon, Capers & Onion Appetizer - Recipe
A quick and easy appetizer that your guests will love. Can easily be doubled or tripled. The basic recipe below yields about 1 1/2 cups.

"*" See Kitchen Notes for more information or links to special ingredients.
Ingredients
6 - 7

ounces

smoked salmon with about 1 Tbsp. of juice if available*

2

tsp.

capers*,

rinsed and minced

1 ½

Tbsp.

sweet onion or shallot,

minced

1

heaping tsp. mayonnaise*

Crackers*
Instructions
Put the salmon in a mixing bowl and break it up with a fork.

Add the remaining ingredients (except for crackers) and mix to combine.

Taste. Adjust ingredients if needed.*

Transfer to a serving dish and serve with crackers, toasts, and/or apple slices.
Kitchen Notes
Smoked Salmon - Not all smoked salmon is the same, so use what you enjoy.  We buy the ready-to-eat packets from Seabear.  We love their salmon and the little individual packets can be stored in the pantry without taking up a lot of space. Each packet has just enough juice to add some to this appetizer and to share the rest with the cat.
Capers - The amount of capers you use if really based on your personal taste.  Even Bobby and I disagree on the amount of capers.  He likes more than I do, but I find more than 2 tsp. makes this appetizer too salty.  So start with 2 tsp. and go up from there.
Mayonnaise - The mayonnaise is used to just hold things together so you can transfer it to a cracker; that is why you only need 1 teaspoon. If the salmon doesn't have any juice with it, then you might need to add a little more mayonnaise.
Crackers - We've eaten this with several different types of crackers.  Our favorite is the Absolutely Everything Flatbread from World Market, but most any cracker works.  And as I mentioned before, slices of apples can also be used in place of crackers.
This smoked salmon appetizer is a great dish for many occasions – an appetizer, light lunch, afternoon snack, picnic or potluck.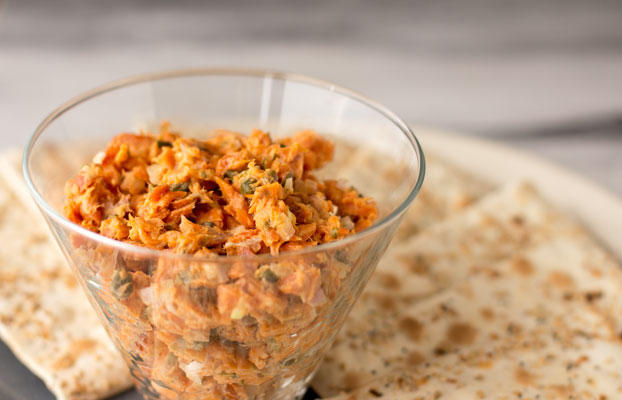 If you enjoy smoked salmon, then you'll also love this smoked salmon with cucumber salad that my friend Su Anne turned us onto a few years ago.  Adding a packet of smoked salmon to this Asian noodle dish makes a nice high protein lunch.
Save