The holidays are a very busy time of the year for SO many reasons. Therefore, it's nice to have some quick ideas to help save time in the kitchen. Below are a few of the things I do to make life a little bit more relaxing and fun without sacrificing the comfort of good food.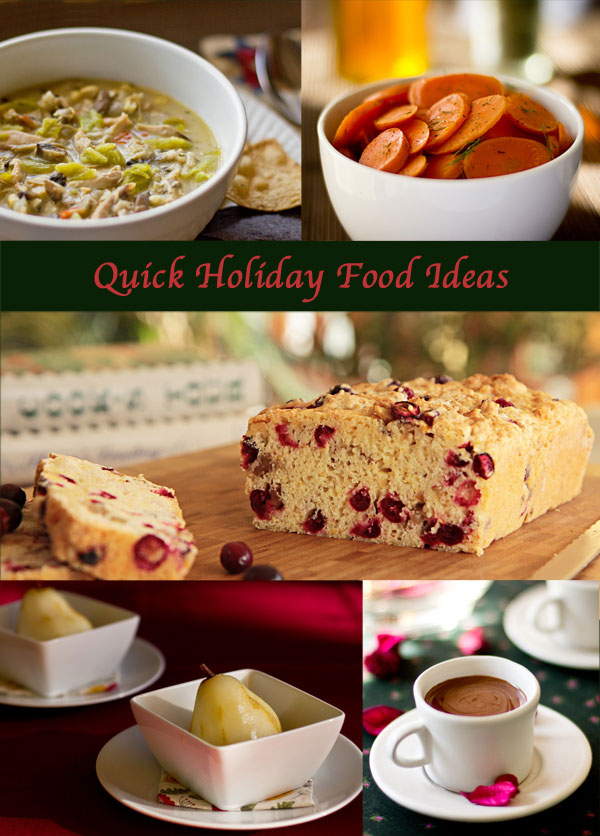 Breakfast
Quick breads are nice to have around for a fast breakfast or for when you just want something quick and light.  No refrigeration is needed, so all you have to do is cut a slice and eat. Even if you like your bread warm, just heat a slice on a cast iron skillet for a couple of minutes and it will taste like it just came out of the oven.
My favorite quick bread is this tried and true Cranberry Bread.  It's nice having a loaf around for both breakfast and afternoon tea.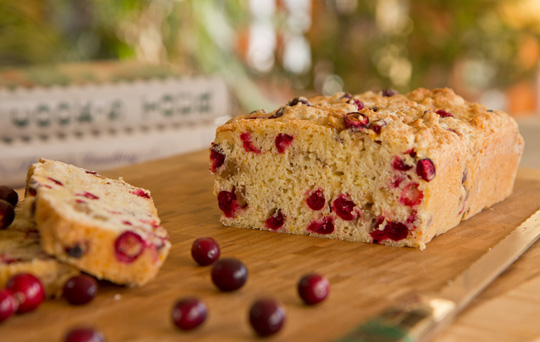 Everyone needs to feel a little spoiled during the holidays and breakfast crepes help to do that.  One batch of crepe batter makes about 15 crepes.  That's at least three breakfasts for the two of us.  On a morning when I have a little extra time, I'll cook up the crepes and make an elegant breakfast or brunch like these Apple Pecan Crepes with Cheddar Cheese. The rest of the crepes get put in a plastic bag with a paper towel and refrigerated.  For a quick breakfast, I'll whip some maple syrup with a little Greek yogurt, warm a few crepes in a skillet, and slice a banana or chop up a persimmon.  A couple of warm crepes are folded onto a plate, topped with the fruit, and drizzled with the maple yogurt.  A delightful breakfast in less than 15 minutes.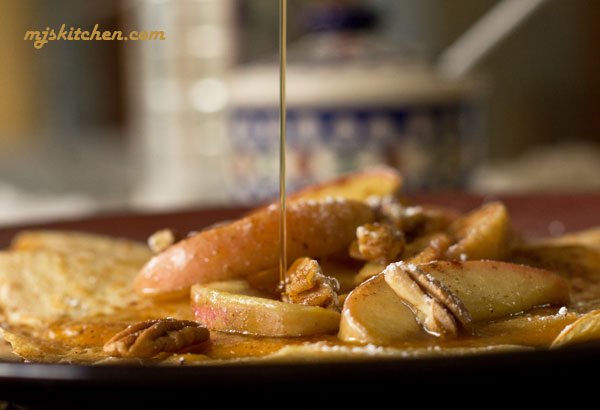 You could also just bypass the crepes and throw together this Persimmon Cranberry Parfait. This breakfast takes about 10 minutes to throw together.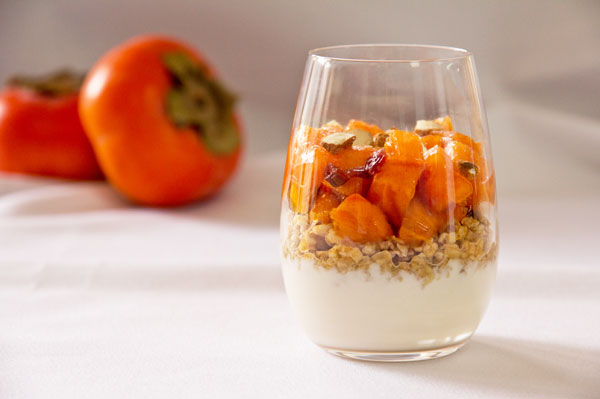 Snacks
Snacks are always important to have around.  They stave off hunger when supper is running late and feed those who can never get enough to eat no matter how much you feed him them.  Two very healthy snacks that are quick and easy to prepare and that last 3 to 4 days (but probably won't) are these Sweet and Spicy Pepitas and Apple, Raisin and Walnut Snacks.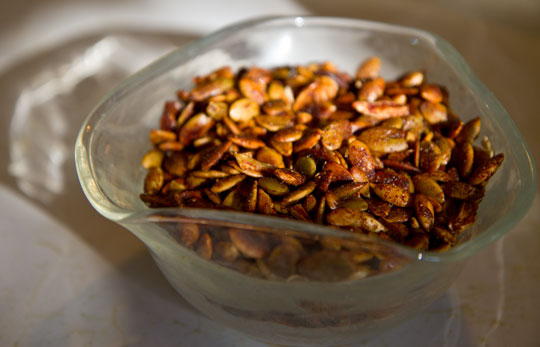 Apple, Raisin and Walnut Snack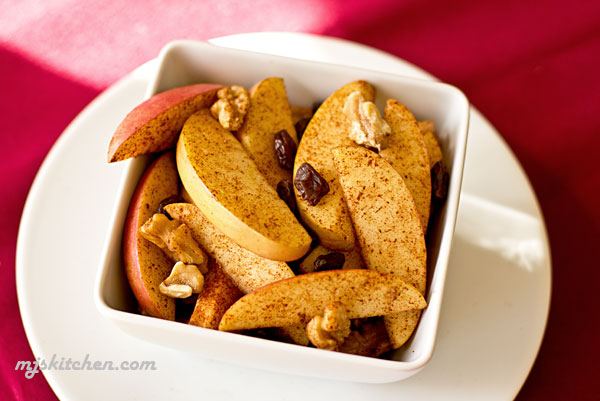 Soups
One can never go wrong with soup.  I like to cook up a big pot of soup and keep it refrigerated for lunches.  Just scoop some soup into a bowl and heat in the microwave. Lunch is ready!
Once cooked, most soups can be refrigerated and kept for 4 to 5 days.  However, when I'm making a soup for this purpose, I avoid soups that have rice, noodles, or posole.  These ingredients absorb a lot of the liquid and break down after a day or two.
Here are two soups that keep quite well in the refrigerator for a few days and that just get better with time.
Green Chile Chicken and Mushroom Soup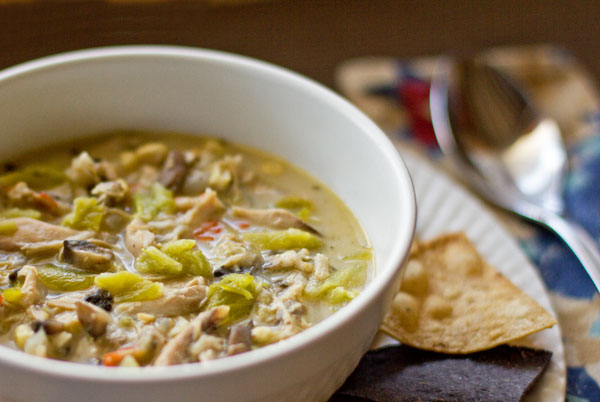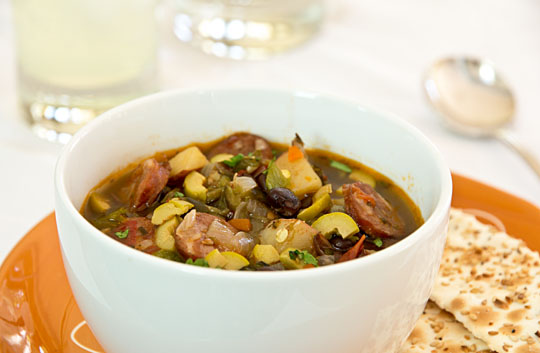 Entrees
It's the holidays, but you're still having to work.  You come home and make a batch of cookies for the office party and now it's suppertime.  The kitchen is already dirty from the cookies and all you want to do is throw something together and put up your feet.  At times like this, the perfect dish is this Capellini with Lemon, Garlic and Egg.  It's a family favorite and is SO easy to make!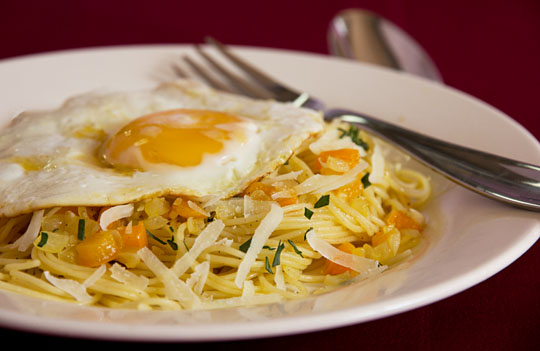 If you don't feel like pasta, throw together a salad with a little protein and vegetables that you have available. This Spicy Bean Salad is a hearty vegetarian salad that Bobby and I eat year round.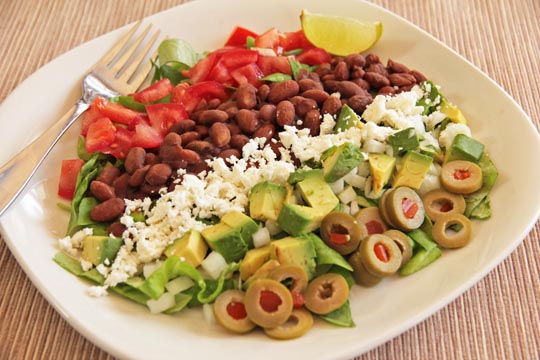 And once your refrigerator starts getting full of leftovers, don't forget about this Chicken Pot Pie.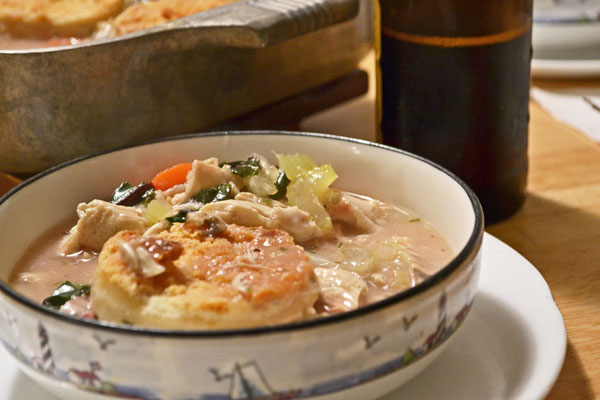 Side Dishes
I have to admit that side dishes are usually an afterthought.  For the holidays, it's always about the entree and the desserts.  So my side dishes need to be easy, yet very tasty, and complementary with the rest of the meal.  Bourbon carrots fit that criteria to a "T".  Once the carrots have cooked in the bourbon, I add whatever seasoning will go nice with the rest of the meal.  There isn't an easier or tastier side dish than this.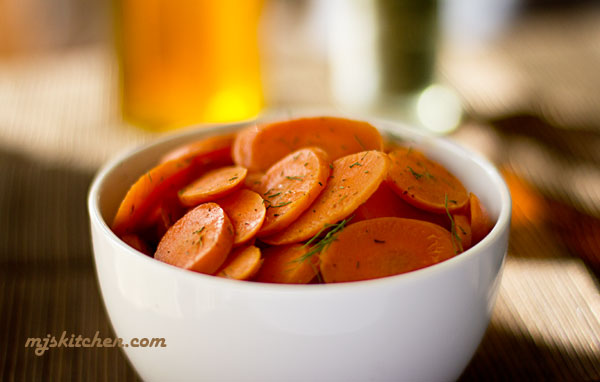 Speaking of cooking with bourbon…How about sweet potatoes, brown butter and bourbon?  Honestly, this could be the entree.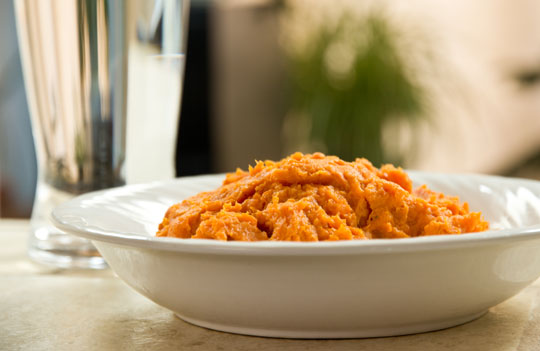 For those of you who like serving a fruit as a side, let me suggest these Spiked Poached Pears.  A combination of sweet and savory, and a light side for a heavier entree. They could also be served with a touch of whipping cream or ice cream for a relatively light dessert.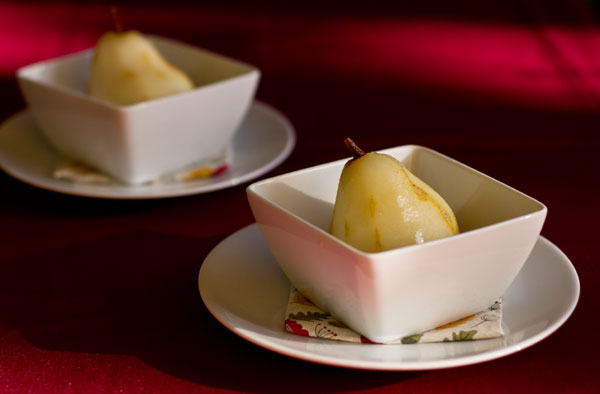 At Day's End
Now for a sweet little ending to a busy day….Cuddle up with your loved one in front of the fire, and sip on these Fiery Chocolate Shots.  What an elegant way to end a very busy day.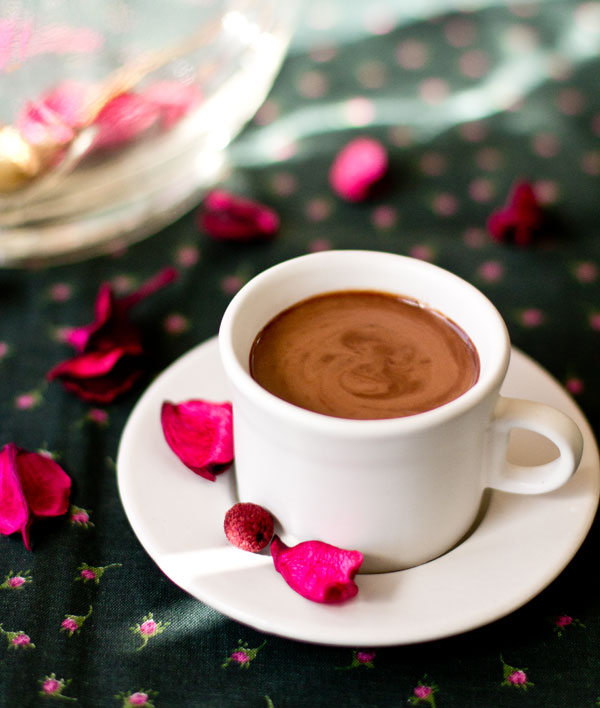 What are some of the things that you do to save time in the kitchen during the holidays?