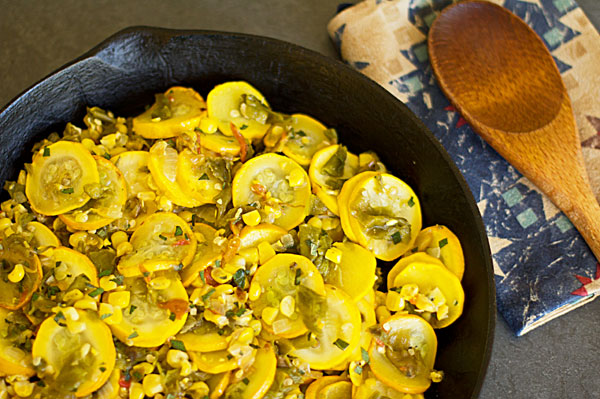 Today I'm sharing a traditional New Mexico dish with my friend Raymund, the writer and cook at Ang Sarap.   Ang Sarap means "It's delicious" in the Filipino language Tagalog.  It's a perfect name for this website which consists of a very eclectic collection of recipes from all around the world.   Raymund has turned me on to some of the most unusual and delicious looking dishes.  Below I've provided some of my favorite Ang Sarap recipes that you really need to check out while you're over there.  You'll love them and want to see more.
Wonton and Char Siu Pork Noodle Soup
Pork Guisantes (A pork and vegetable stirfry)
Peach, Bacon, and Ricotta Crostini
Cape Gooseberries and Strawberry Flaugnarde
In deciding what to take over to Ang Sarap, I did a little surfing through its categories and found cuisine that ranged from  Filipino to Bangladeshi to Dutch.  But no New Mexican cuisine, nothing with our mainstay ingredient – green chile.  Since everyone needs a green chile recipe, I whipped up my version of a traditional New Mexican dish called calabacitas, a skillet saute' of summer squash, sweet corn, and New Mexico green chile.
To learn more about calabacitas, please head over to to Ang Sarap where I'm serving up this delightfully spicy dish:  MJ's Kitchen featuring Calabacitas.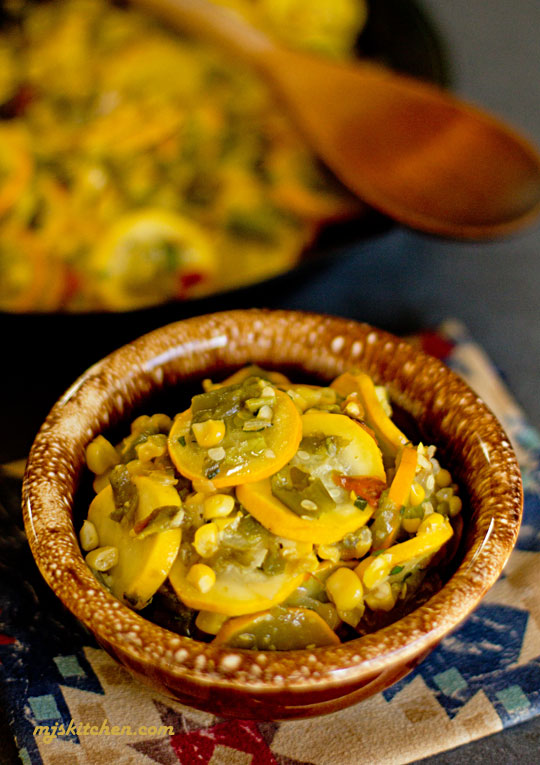 Calabacitas Recipe (Squash, Corn, and Green Chile) Recipe
Serves 4
Prep and cook time: less than 30 minutes
Ingredients
1 Tbsp. canola oil or olive oil
½ cup onion, minced
1 pound yellow squash, ¼" slices (about 2 medium squash)
1 cup corn (fresh, frozen or canned)
½ cup green chile, roasted, peeled, and chopped
1 tsp. fresh Mexican oregano or ½ tsp. dried oregano (any kind)
1/8 tsp. salt
A couple shakes of pepper
Instructions
In a large skillet, heat the oil over medium low heat. Add the onion and sauté for 2 minutes.
Add the squash and sauté for 5 minutes or until the squash just starts to soften. Flip the squash over occasionally to ensure that all of it cooks.
Add the corn, green chile, and oregano, salt and pepper. Cook for 2 minutes.
Taste, add more salt if needed.
Let rest a minute or two before serving.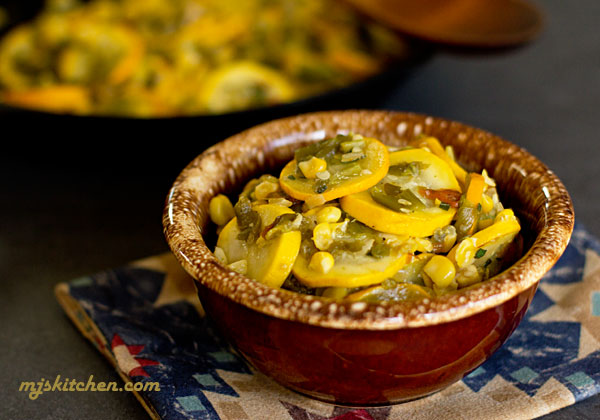 Kitchen Notes
The Squash – For the squash you can substitute zucchini or any summer squash, or use a combination of two to three squashes.
The Green Chile – If you can't find New Mexico green chile, you can substitute with roasted poblano or minced jalapeno. Just be sure to adjust the amount of chile pepper according to its heat factor. If you don't like or can't eat spicy, never fear; just use roasted bell pepper in place of the chile pepper.
Variations – Other variations of calabacitas toss in some fresh, chopped tomatoes or top the dish with cheddar cheese. For a one pot meal, you can start the dish by cooking up some ground beef or chicken and then add the vegetables to the meat.
Hope you enjoy!
If you like these calabacitas, then you also like these two recipes: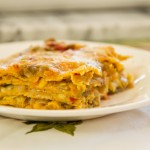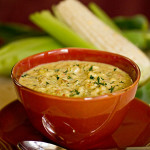 These Calabacitas have been linked up to the following blog hops:  Made with Love Mondays   .