Carrots – what can one say about carrots?  They are good, good for you, cheap, easy to cook, and extremely versatile.  Glazed carrots with sage is one of those carrot dishes that epitomizes all of these characteristics.  It's SO delicious that it is our favorite carrot dish. It is SO easy to make that whenever I just have 15 minutes to throw a side together, this is my go to recipe. You can also change up the herbs and oils to better meet your tastes and to complement the rest of the meal. However, the recipe below is our favorite version and one that I very seldom change.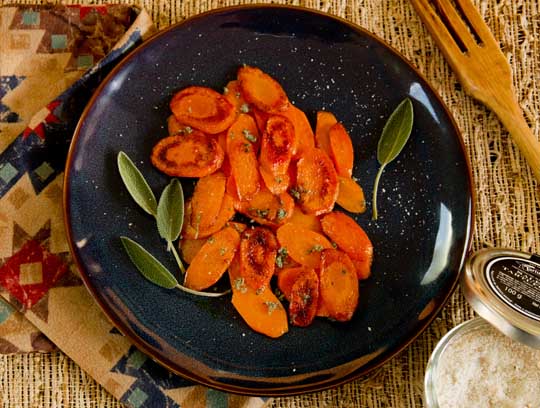 [print_this]
Glazed Carrots with Sage Recipe
Serves: 4 servings
Prep and Cook time: 15 to 20 minutes
This recipe was adapted from the Sauteed Carrots and Sage recipe in the November 2009 issue of Cooking Light.
Ingredients
½ Tbsp. butter
1 tsp. olive oil
4 large carrots, diagonally sliced into 1/4″ slices
2 -3 tsp. fresh sage leaves, coarsely chopped or 1 -2 tsp. dried crumbled sage
A sprinkle of sea salt
Instructions
Heat olive oil and butter in large skillet over medium heat.
When the foam starts to subside, add the carrots. Toss to coat pieces with oil and butter.
Spread the carrots out across the pan so that as many pieces as possible make contact with the surface of the pan.
Continue to cook carrots, without stirring about 3 to 4 minutes (until lightly brown on skillet side).
Stir carrots and try to turn the pieces over to the sides that haven't browned.
Sprinkle the sage across the top.  Continue to brown the carrots, without stirring, for another 3 to 4 minutes.
Stir. Continue to cook until carrots are almost caramelized (about 1 to 2 more minutes).
Remove from heat and sprinkle with sea salt. Toss and serve.
[/print_this]
Kitchen Notes
What makes this recipe so special is the butter glaze and almost caramelization of the carrots in their own sugar.  Some of the carrot pieces get a little crusty on the edges which we really love.
The sage – Sage is by far the best herb for this recipe.  It doesn't matter whether it's fresh sage or dried sage – either works.
The sea salt – My favorite sea salt to use with this dish is a white truffle sea salt that my dear MIL gave me a couple of years ago. However, there are several seasoned sea salts you could use or just go with a nice unseasoned fleur de sel.
Serving size – I know that I indicate a serving size of 4, but Bobby and I can easily finish off four carrots, even when this is a side dish. I've been known to chop up two carrots and make this for my lunch.
Question:  So if you eat enough beta-carotene laden vegetables, will you eventually turn orange?  With all of the lovely fall vegetables we've been eating this year (pumpkin, butternut, sweet potatoes, and carrots), I think I'm testing out this theory. 🙂
Additional Ideas for the Holiday Table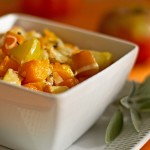 Roasted Butternut Squash with Apples and Manchego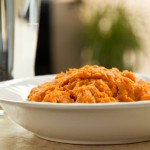 Mashed Sweet Potatoes with Brown Butter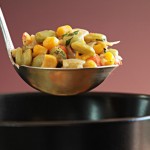 Green Chile Succotash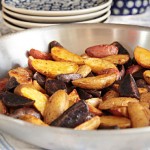 Roasted Fingerling Potatoes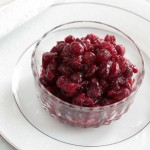 Glazed Carrots with Sage has been shared with the following blog hops.  My Meatless Monday, Just Another Meatless Monday, Slightly Indulgent Tuesday, Hearth and Soul, Whole Foods Wednesday, Carole's Food on Friday
This Carrot with Sage recipe was featured on the DailyBuzz Top 9 – December 2012.