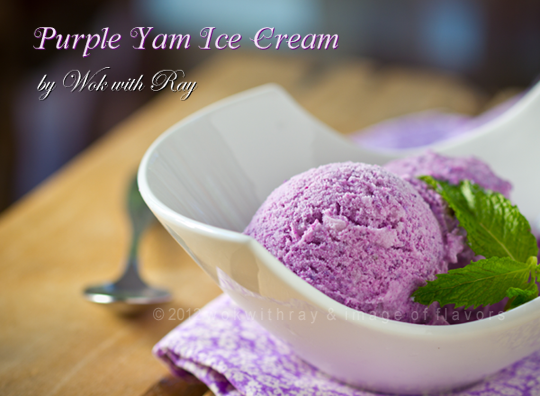 Due to a kitchen remodel I'll be without a kitchen for a few weeks, so I've asked some friends to keep my virtual kitchen going with some of their fabulous recipes. This week Ray from Wok With Ray dropped by and brought me a unique and wonderful dessert.
If you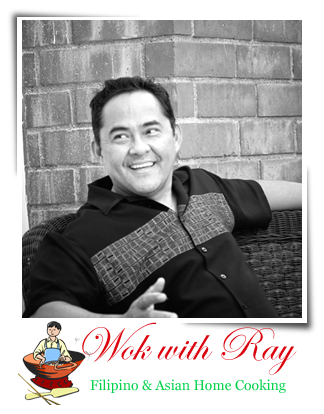 have never been to Ray's place, I'm sure you'll be heading that way as soon as you read this post! You'll love his Filipino-Asian dishes, and if you are like me, you'll lust after everyone of his desserts.  And that's why sweet Ray brought us this recipe today; because he knows how much I love his desserts.  Thank you SO MUCH my friend!
Take it away Ray!

Hi Everyone! I am Ray the guy behind Wok with Ray. I am so thrilled to be here with you at MJ's Kitchen or should I say, just "MJ" because there is no kitchen. 🙂  I did a complete remodel of my own kitchen a few years ago and let me tell you, convenience is not the word of the day. I know how passionate MJ is about cooking, and for her not having a kitchen is something I can empathize. When she asked me if I would like to guest post during the remodel, I felt honored by the opportunity to not only make it a bit easier for her but the opportunity to get to know her readers and friends. Thank you very much, MJ!
What we are making today is one of my favorite flavors of Filipino ice cream, and that is "Ube Ice Cream with coconut sports." Ube is the Filipino term for purple yam. It is a very popular ingredient for Filipino desserts mainly cakes and other baked goods. Okay, if I want to humiliate myself here at MJ's, I will bake or should I say "try to bake." Baking is not my thing, so we will make an ice cream. I promise it will be yummy. Purple yam jam and coconut sports (macapuno) are available in any Asian supermarkets. When buying these products, buy the most expensive ones as they have the best quality. Remember, cheap is cheap and most of the time you will get what you paid for.
Thank you all very much for letting me cook with you today and MJ, I can't wait to see that beautiful new kitchen, my friend. 🙂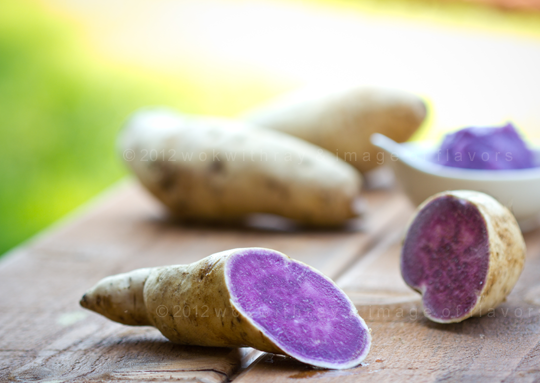 [print_this]
Purple Yam Ice Cream Recipe
Ingredients
1 cup purple yam jam (Ube)
1 cup coconut sports preserved (macapuno)
1 1/2 cups heavy cream
1 1/2 cup whole milk
1/2 cup condensed milk or to taste
2 teaspoon vanilla extract
Directions
Place heavy cream, whole milk, condensed milk, and vanilla extract in a bowl.
Mix thoroughly with a whisk.
Cover and set aside in the fridge for 2 hours to chill.
Chill the jars of purple yam, and coconut sports in the fridge before using.
Pour the ice cream ingredients in the ice cream maker * except the purple yam jam, and coconut sports.
While the ingredients are churning, add the purple yam jam one teaspoon at a time.
Add the coconut sports, one teaspoon at a time.
Let the mixture churn for about 15 minutes.
Taste and add more condensed milk if not sweet enough.
Transfer ice cream in a freezer safe bowl.
Place in the freezer for about 2 hours to chill more.
ENJOY!
Note: * Please refer to your ice cream maker's instructions on how to use.
[/print_this]
MJ:  Thank you Ray for making this absolutely gorgeous ice cream!  I'm ready to grab a spoon and dig in.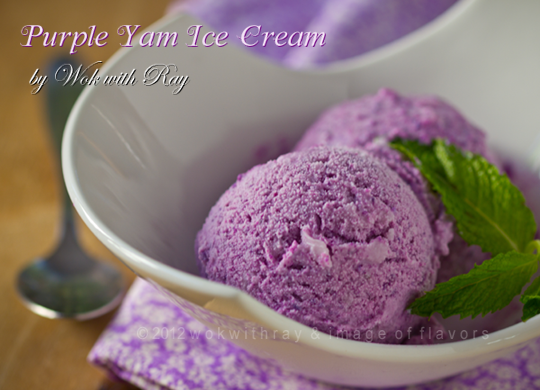 Here are a few more frozen treats you might enjoy:
Salted Pecan Chocolate Ice Cream