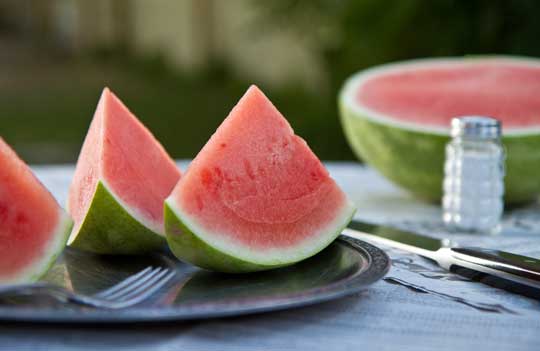 August 3 is National Watermelon Day.  So what a better time to talk about one of my most favorite fruits, second only to the peach. Watermelon has been a huge part of my life as long as I can remember.  It's been more than just a delicious dessert or a snack. It was a source of income when I was a kid and the focus of large family gatherings during watermelon season.  My granddaddy taught me how to eat a watermelon the right way and my mother taught me ways to save the ones that weren't sweet enough to eat and how to preserve the rind.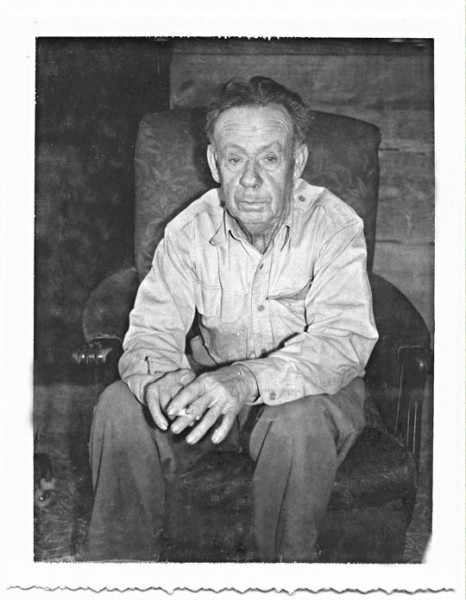 I can't eat watermelon without thinking of my granddaddy.  He was a hardworking farmer in north Louisiana.  He and my grandmother raised six kids in the same house in which he was raised.  His fields were behind the house, the horses, cows and pigs on one side, and the chickens and outhouse on the other side.  He lived off the land and raised most everything his family ate.
Granddaddy grew A LOT of watermelon.  During watermelon season we would take the stationwagon to the country and fill it up.  Once back home, my brother and I would set up a watermelon stand on the curb and sell them for 25 cents a melon – satisfaction guaranteed!!! Very few people asked for their quarter back.
So how do you eat a watermelon?  According to my granddaddy, everyone gets one-half of a melon.  You eat the heart, and once you get to the seeds (watermelons had big black seeds back then), the rest of the melon gets fed to the pigs. Seriously!  He would literally walk around the porch while we were eating and once the heart of the melon was gone, he would take the melon away from you and throw it to the pigs.  My mother on the other hand, taught us that a watermelon is good all the way to the rind.  Then, if the rind is thick enough, you slice it up for watermelon rind preserves.  I learned how to use even the thinnest of rinds to make my Watermelon Rind Candies.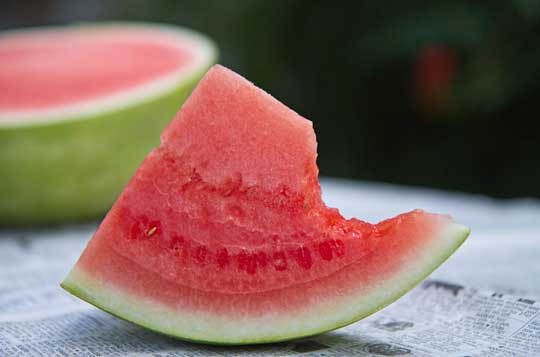 How to cut a watermelon – Whether a watermelon has seeds or not, it has a heart.  The heart is the sweetest part and it is the seedless part right in the middle.  Therefore, it is very important that everyone gets a piece from the heart; so, to be kind to your guests, cut your watermelon into wedges.
Cut the melon in half lengthwise.
Cut each half in half across the width so you have 4 pieces.
Depending on how many people you are serving, cut each quarter lengthwise in half or into 4 or more long pieces.
Sprinkle each wedge with a touch of salt and serve.
If you're like me, you'll eat all around the heart, then save the best bite for last.

Aren't you craving for a piece of watermelon right now?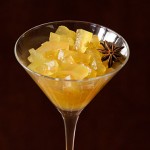 This watermelon post has been shared with the following blog hops.  Be sure to click on the links for more delicious recipes!
Whole Foods Wednesday, Freaky Friday, Hearth and Soul, Foodie Friday
This post was feature on the Hearth & Soul Blog Hop at Zesty South Indian Kitchen.