A year ago, Bobby suggested that I start a food blog as an outlet for my many recipes.  I fought the idea at first, but after a little research, saw that it was a darn good idea!  So ten months ago I posted my first recipe and have been posting ever since.  I've learned a lot during these past months and thanks to having been tagged in the Seven Links Project, I've taken some time to reflect on what I have learned and revisit some of my earlier posts.  Stick around and you'll get a look at the "early days".


The Seven Links Project
A few weeks ago a dear friend and wonderful Italian chef – Giulia of Alterkitchen -  tagged me for the Seven Links Project.  The Seven Links Project is a joint endeavor by bloggers to share lessons learned and create a bank of past-but-not-forgotten blog posts that deserve to see the light of day again. In the project there is a list of seven descriptions to which you are to link seven of your posts.  I'm going to start with the post I'm the most proud of and then go from there.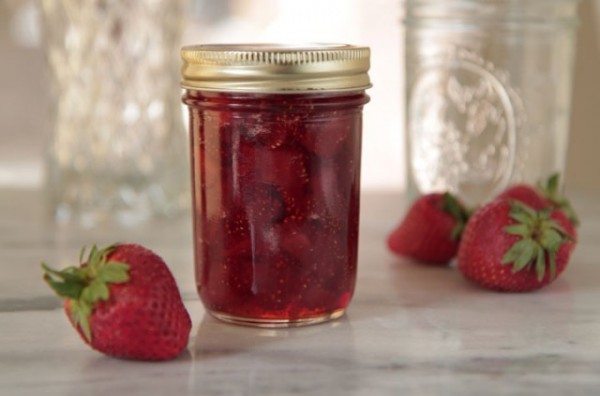 Why am I the most proud of this post?  First of all, it was my first post.  I chose it as my first post because I've been making homemade jam as long as I can remember.  Some of my first experiences in the kitchen were as a young girl helping my mother can jams and jellies.  If you read the post I think you'll understand why I am so proud of it.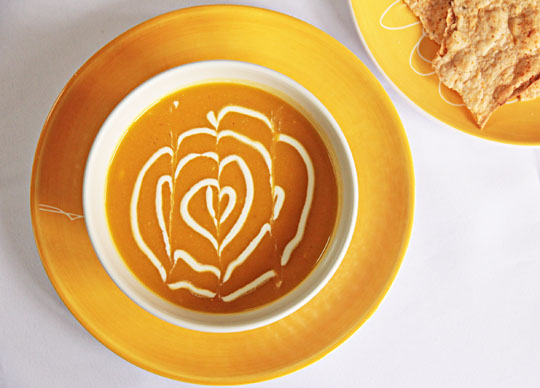 This one was easy because the software tracks "popular posts".  However, it sure surprised me!  This was one of those recipes that I really didn't think about much, just threw it together and almost forgot to write it down.  I was extremely pleased with the result and hope that anyone who does try it receives the same pleasure as we did.  Lesson learned – trust your instincts in the kitchen and go for it!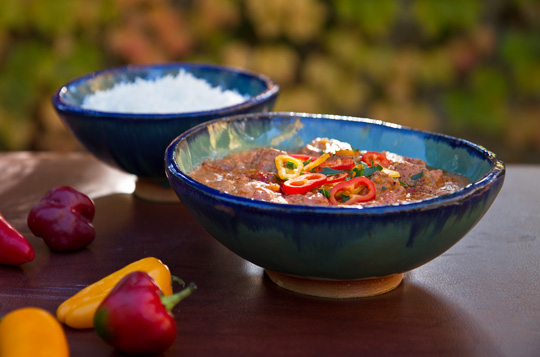 I can't express how much I love all of the pictures in this post! The recipe is quite good, but the pictures are awesome!  The beautiful blue bowls I borrowed from a friend were perfect for showcasing the Mafe'.  When I showed Bobby the bowls and the food, he immediately expressed the desire to shoot outside in front of the vines that were starting to turn into their fall colors. So we carried the card table, food, and camera equipment outside and started shooting.  For the third shot (you'll have to visit the post to see it

), we grabbed some pieces of a cedar fence we had taken down a few months earlier to create the surface. Everything just came together perfectly!  Lesson learned – For the photography, check your surroundings and don't be afraid to use what nature already provides you. Of course, Bobby already knew this.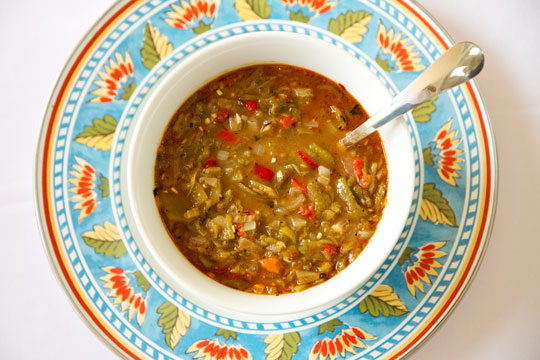 The post with a success that surprised me – Red or Green? Series
This was actually a series of posts on New Mexico Red and Green chile.  Its success came as quite a surprise! New Mexico chile is such a staple in my diet that I wanted to do a series that focused on it. When I started I thought it might be too regional to get worldwide appeal.  Boy was I wrong!  Chile lovers from all around the world came out of the woodwork!  For each of the posts in the series, I received great comments most talking about one's love of chile and all things hot.   Lesson learned – people are interested in regional things and, as a cook, talk about what's close to your heart and your stomach.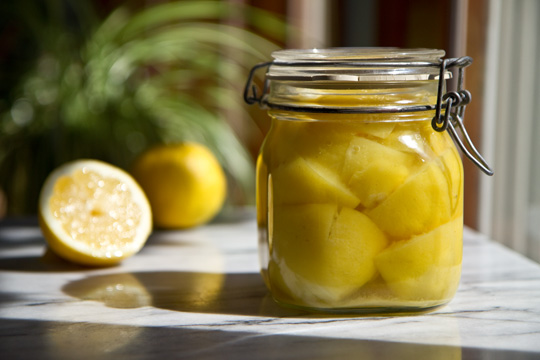 This post really brought out the educator in me.  It is a "how to" post – specifically how to make preserved lemons using two different methods.  It also presented the opportunity to do a video which was quite fun to do.  I love the photographs that Bobby took and I think he did a great job working with amateur talent (me)  in doing the video.  This was actually a fun post for me to write because I have such a passion for preserved lemons and was thrilled to have the opportunity to share that passion with you.  Lesson learned – my readers like instructional video and I should do more.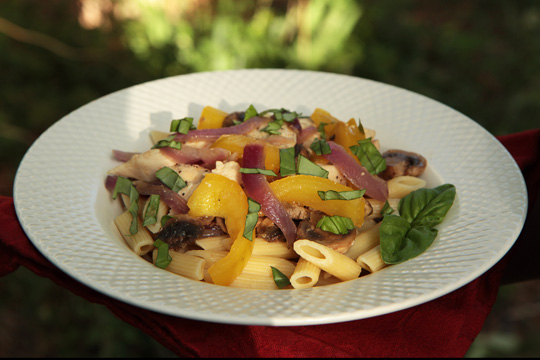 Most controversial post – ???
I racked my brain on this one, and the only thing I could come up with was my Thai Chicken and Vegetable Recipe.  Some people may have found it "wrong" that I referred to a dish as "Thai"  and then served it over penne pasta!  So I justify it by saying I took "a typical chicken and vegetable pasta dish and added a twist -  Thai red curry paste and fish sauce. "  That's about as close to "controversial" as I can get.

Post(s) I feel didn't get the attention it they deserved
When I went public with my website, I had already posted several recipes.  Most of these recipes got lost as the website grew, so I'm bringing back a couple of my favorites.  We were just beginning to experiment with food photography, so they aren't my favorite pictures, but they are a couple of my favorite recipes!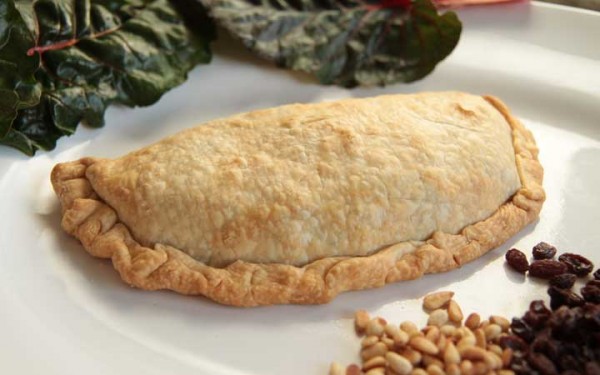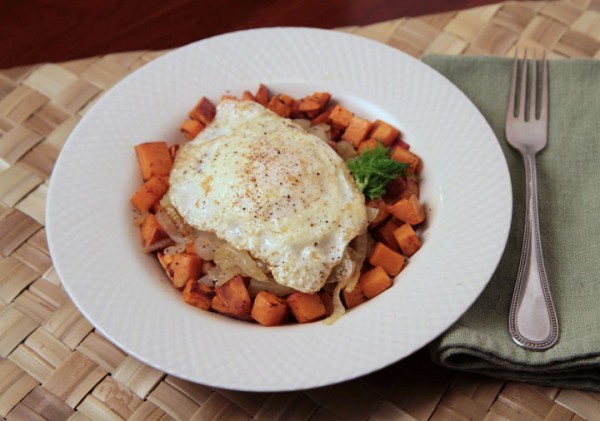 During the early months of blogging I did some research on blogging etiquette. One of the sites I came upon said that it was poor etiquette to leave comments on older posts.  Well…it doesn't bother me a bit! Feel free to leave a comment on any post you read!  In fact, I have found some real jewels on other sites by perusing the archives.  I hope now that you have received a taste of what lies in the recesses of my website, that you will explore this site a little further.
I want to thank Giulia again for her friendship and for tagging me with the Seven Links. Getting to know Giulia is one of the really good things that has come from having this website.  Please be sure to visit Alterkitchen for authentic Italian cuisine.
It was so much fun to look through the last 10  months of blogging, something I probably would not have done otherwise – not for a while anyway.  Now it's time to tag some other bloggers for their Seven Links.  I know that these bloggers have some jewels in the recesses of their websites so I hope they all accept the challenge.  Whether they do or not, you really need to check them out.  Their recipes are great, their websites are fun places to visit, they have a lot of creative ideas, and they are just good people to know!
Dee of Deelicious Sweets
Kelly of Inspired Edibles
Joanne of Fifteen Spatulas
Reem of Simply Reem
Sanjeeta of Lite Bites