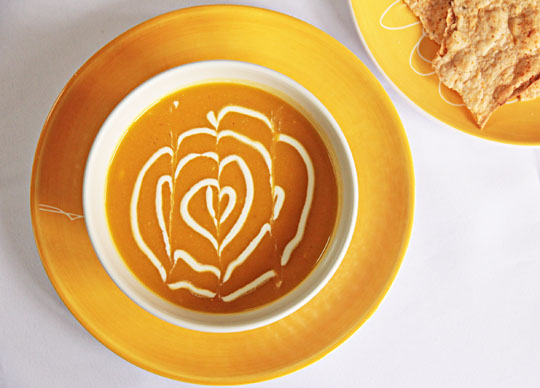 Several things inspired me to make this soup:
A cute little pumpkin sitting on the windowsill looking for a purpose other than just being cute
The local co-op having fresh Chestnuts for half price
It's fall and the weather has turned chilly, so it's soup time!
New plates that friends gave me for my birthday that were perfect for pumpkin soup!
With all that inspiration, how could I not make it?!