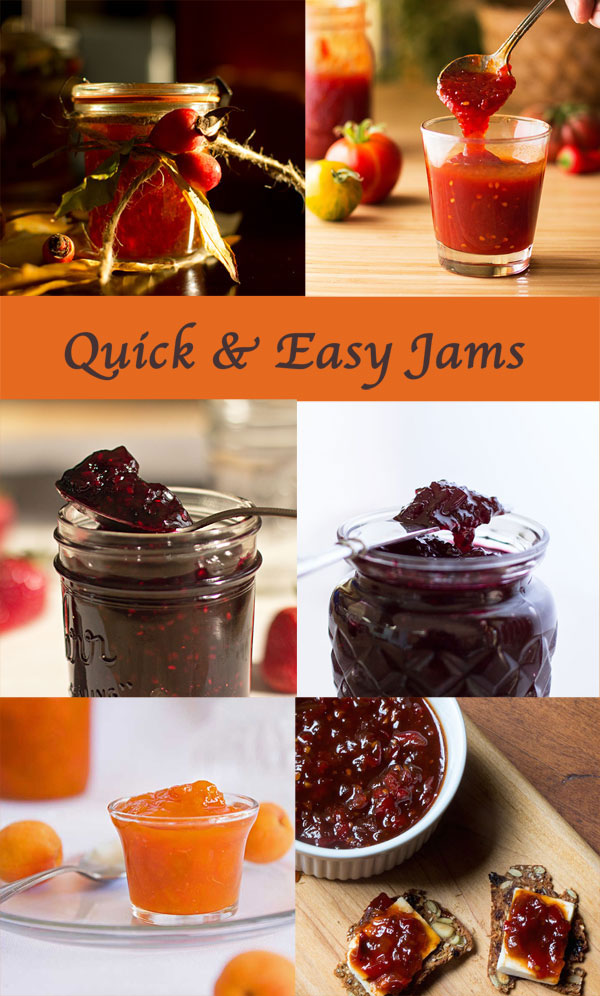 For the next few months there will be an abundance of fresh fruit and it would be a shame to let the season pass without making a few jars of jam. So to celebrate the bounty of fruit now available, let's do a little jammin.
The only ingredients you need for a jar of quick easy jam are 1 – 2 pounds of fruit, some sugar or honey, and a little lemon juice or other source of natural pectin.  No need to go to the store and buy a bunch of jars, boxes of pectin, and special tools. If you have a sauce pan, something to stir with, and a pint container or two, you can have a jar of jam in no time at all.
Below are some of my favorite quick easy jam recipes that can be made in an hour or less, yield one to two jars of jam, use a relatively small amount of fruit, require no sealing lids, water baths, and no store bought pectin.  I'm sure you'll find at least one jam you'll want to make soon.  I made a jar of the apricot jam this morning and can't wait for toast and jam in morning!
Be sure to check out the Kitchen Notes for tips on how to make quick easy jams.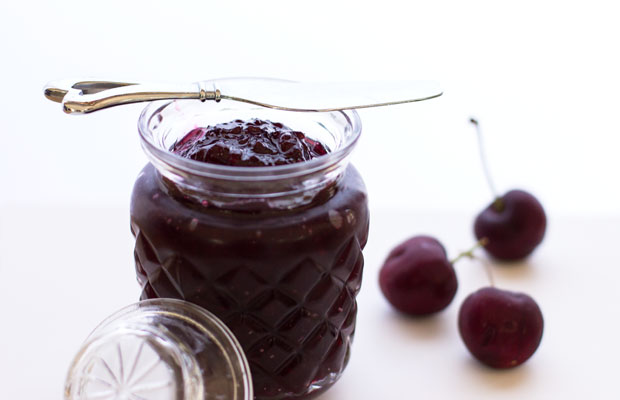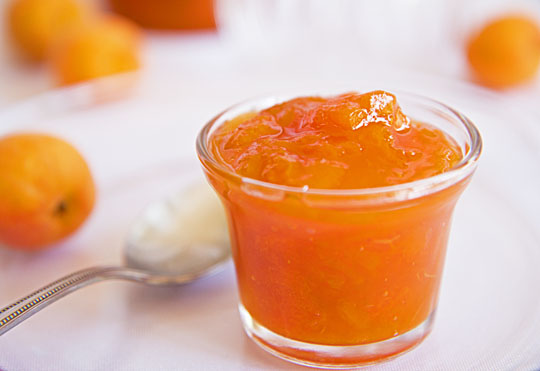 This marmalade takes longer than an hour, but it is such a unique marmalade with beautiful ingredients that I couldn't resist including it.
@East of Eden Cooking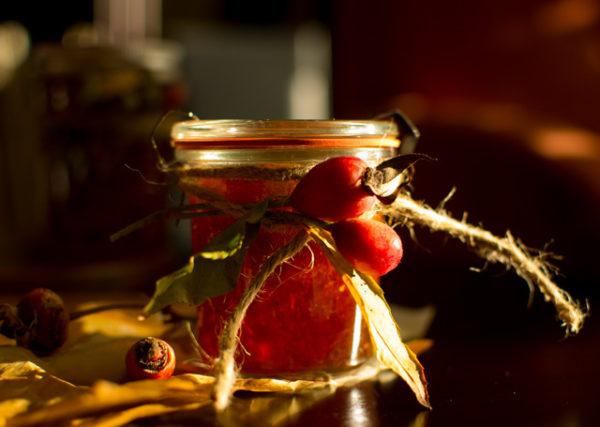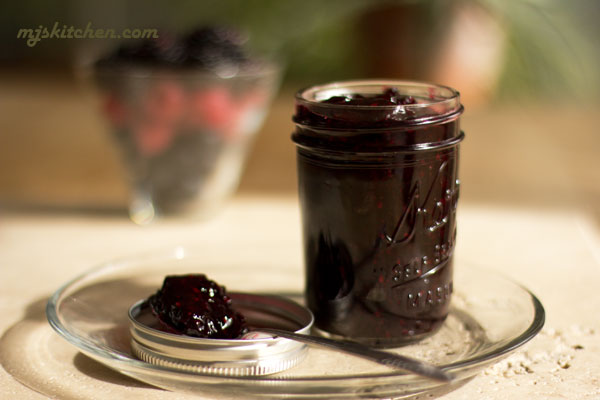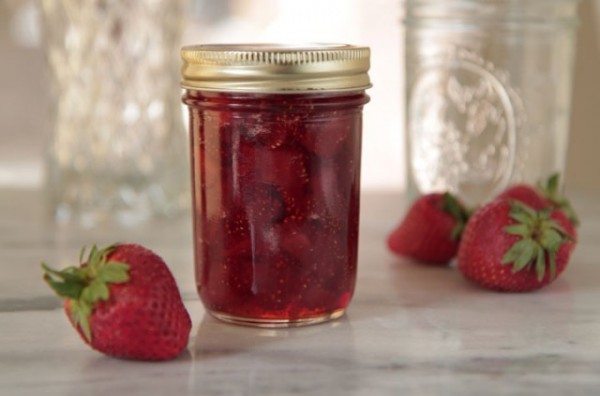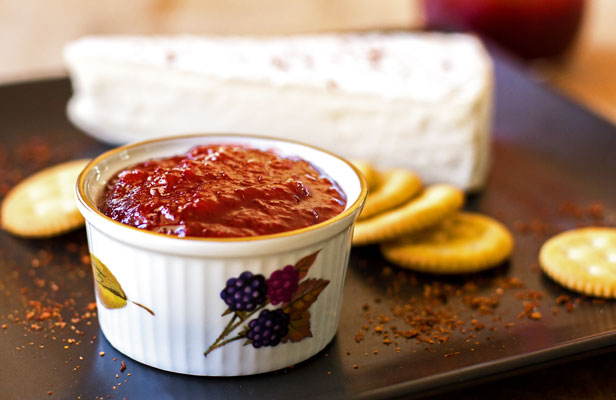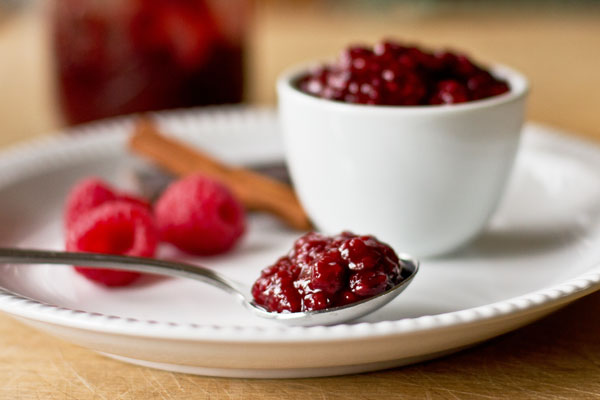 @The Wimpy Vegetarian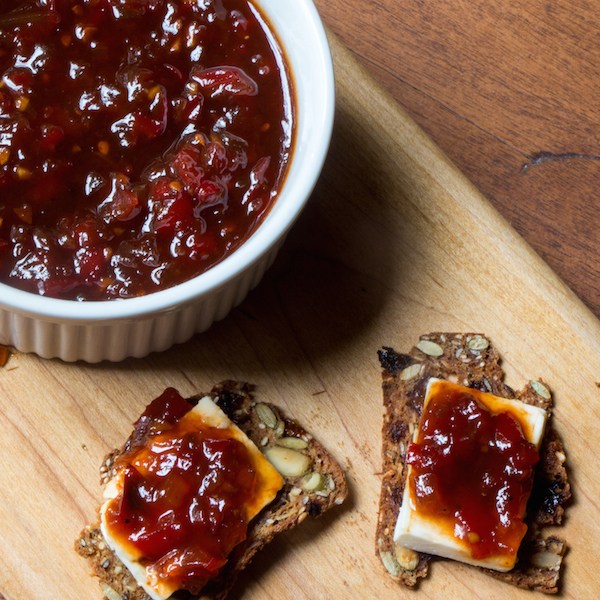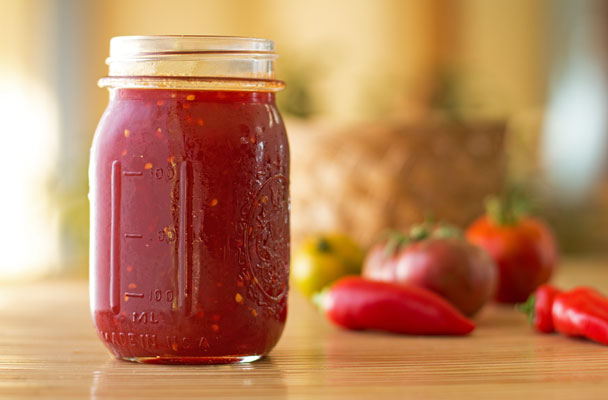 Here are some more quick easy jams (with no pectin) that you need to check out.
Easy Citrus Jam @The Creekside Cook
Strawberry Balsamic Jam @Family Spice
Homemade Mango Jam @Masala Herb
Raspberry Rhubarb Jalapeno Jam @Chocolate Moosey
Green Tomato Jam @Kitchen Riffs
Roasted Tomato Jam @CulturEats
Plum Jam @Masala Herb
Homemade Peach Jam @Scattered Thoughts of a Crafty Mom
Grape Jam for 2 @Spicie Foodie
Small Batch Fig Honey Jams @Flavor the Moments
Honey Sweetened Rhubarb Fig Jam @Heartbeet Kitchen
Coco Jam @Ang Sarap (Bet you've never seen this one before)


Kitchen Notes for Quick Easy Jams
Pectin – If you've never made jam without pectin here are some kitchen notes to help you help.  It's quite easy, but there are a few tricks that make it even easier.
All fruit has some natural pectin; however, some fruit have more pectin than others.

High pectin fruit includes apples, citrus, citrus rinds, crab apples, cranberries, plums and grapes.
Low pectin fruit includes apricots, blueberries, cherries, peaches, raspberries, and strawberries.

The amount of a fruit's pectin decreases as it ripens; therefore, use the least ripened fruits for jams.
Increase the pectin of low pectin fruit jams by adding a little high pectin fruit (e.g., lemon/orange juice and zest, apple juice)
Cooking times / methods
Rolling boil – Always bring jam to a rolling boil – one that can't be stirred down.  You want a full, rolling boil that is well under control with a gentle stir.  If you feel like you're whipping egg whites to keep it under control, then the heat is way too high. Be sure to stir constantly once the jam comes to a rolling boil.  Infrequent stirring can cause the jam to burn and create a messy stovetop due to splattering or even a boil over.
A foam normally forms on the top of the jam as it starts cooking.  A lot of processes say to skim off the foam, but I never do until the very end.  In most cases there isn't any foam left.  From what I've read, it's mostly air being released from the fruit, so the jam cooks and you continue to stir, the air bubbles of the foam pop and the foam goes away naturally.
The standard maximum cooking temperature for jams is a temperature of 220° F (104° C) at sea level; however, as you go up in elevation, this temperature lowers.  The rule of thumb is to subtract 1ºF for every 500 ft. increase in elevation.  Since I live right at a mile high (5280 ft), my jams are ready when they reach about 210ºF. At 205ºF you get a stall in the temperature, so be patience.  Once it comes out of the stall, the temperature climbs quickly.  If you like a softer jam or plan to use it for a marinade, the stop cooking 5 to 10ºF before the recommended final temperature.
If the temperature gets too high or too much liquid evaporates, you'll get a "stiff" or "stringy" jam that will be hard to spread. If this ever happens, don't throw the jam out.  Add it a quick bread or knead it into a yeast bread.
After the jam sits overnight, if it is too soft, transfer it into a skillet, bring to a boil and stir for 1 minute.  This should boil off enough of the liquid to stiffen it up a bit.
For a smaller or a little larger batch of jam, just keep the weight ratio of fruit to sugar as 2 to 1 and the water and lemon amounts about the same.  Don't make too big of a batch. The larger the batch, the longer it takes to cook (since you're not using pectin).
Substituting the fruit

Most of the jams listed are versatile enough to use different fruit that what is called for.  Here are some substitutions you can make.
Use peaches or nectarines for the apricot jam.
Change the berries up to what's available in the Mixed Berry Jam
Instead of Cherry Jam, use the same recipe to make blueberry jam
So are you ready to make a quick easy jam?  Do you make one already?  If so, please share your recipe or a link to your recipe in the comment section.