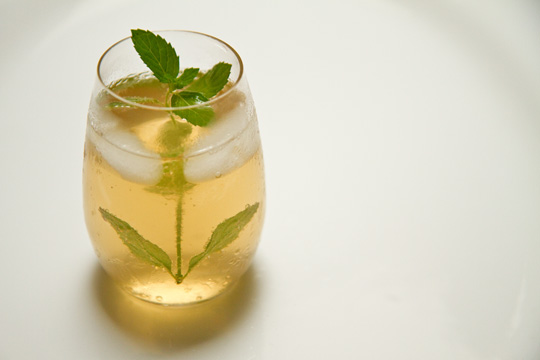 Cook Around the Globe
First of all I want to thank German Mama of From Arepas to Zwetschgen for starting "Cook around the Globe", "a fun monthly event where we learn about the essence and character of different cuisines around the globe simply by cooking dishes." During the month of August each participant was asked to cook one or more recipes from Bermuda & the Caribbean. I found so many new recipes I wanted to make, but time is limited so I had to make a decision – the hardest part of this event! Thanks German Mama for inspiring me to become more familiar with Caribbean cuisine!
At one point in my research I ended up at TasteofCuba.com where I found a recipe for Tostones or twice cooked plantains.  I was first introduced to tostones several years ago by a Puerto Rican acquaintance and fell in love with them. If you haven't had them, give them a try. They are wonderful! Unfortunately, I couldn't find any green plantains so I had to change my game plan.
I returned to the Internet and very quickly, came upon the Havana Cooler, described as a refreshing drink for hot Havana evenings. I'm hosting a family gathering on Friday night, so this sounded like a perfect way to get the party started! There are a few variations of Havana Coolers, but what seems to be the standard consists of 2 cubes of ice, a shot of Bacardi rum, a sprig of mint and ginger ale or Sprite. Simple enough, but a little boring. I knew I had a 10 year old bottle of Jamaican rum (no, I don't drink a lot!), so I decided to use the idea of the Havana Cooler and develop my version of a Jamaican Cooler.  WOW!  I don't think that bottle of Jamaican rum is going to last very much longer!
(NOTE: If you don't know already, to learn the difference between Cuban rum and Jamaican rum, click here.)