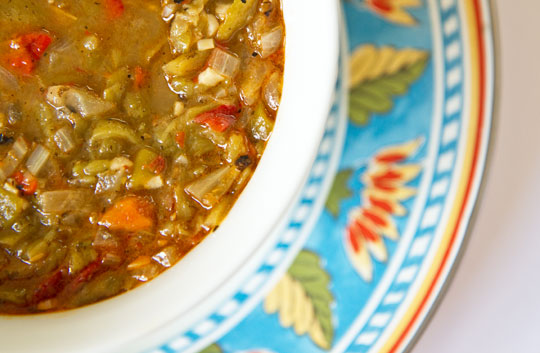 In this post we'll be making a traditional New Mexico green chile sauce as well as taking a look at several recipes that use either use the sauce or that use just chopped green chiles. New Mexico (NM) green chile is normally referred to as  NM chile or Hatch chile which is chile that is grown in the Hatch Valley of southern NM.  Some of the varieties of chile grown throughout the state include Big Jim, Joe Parker, Rio Grande, and Sandia.  Unlike poblano and jalapeno, New Mexico green chile has a tough skin; therefore, it is best when roasted and peeled. The resulting roasted chile is remarkable!  If you missed my Red or Green? post, check it out to see the ways in which chile is roasted.
Whole roasted chile can be stuffed with cheese, dipped in a batter and then fried for chile rellenos.  Once fried, one could smother the rellenos with green chile sauce or red chile, or both (Christmas).  Roasted chiles can also be chopped and used in green chile sauce, green chile stew, salsa, served as just a bowl of green chile, and many, many more dishes.
Previously, I shared my red chile sauce made with dried red chile.  This week I'm sharing my recipe for New Mexico Green Chile Sauce made with roasted, peeled and chopped green chile.