You are here:
Home
›
dressing
Sorry, no posts matched your criteria.
Welcome to MJ's Kitchen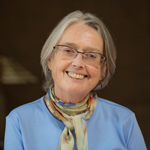 A spicy New Mexico kitchen with a well-seasoned cook. Read
my About page
to learn more about me and my kitchen.
Subscribe to receive new recipes
Website Maintenance In Progress
As you may have noticed, the PRINT option no longer functions on many of the recipes. I am working on correcting this and providing a new look to the recipes which will now incorporate the Kitchen Notes and Print Recipe Button. Thank you for your patience while I update the recipes.
Archives