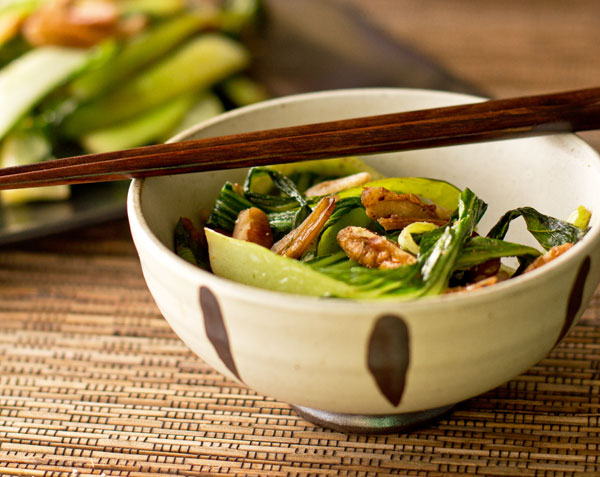 The primary inspiration for this Bok Choy with Lemongrass recipe came from some spices that I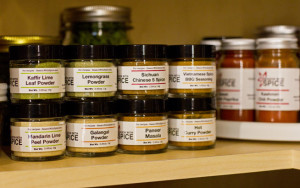 bought a while back from one of my favorite online small businesses – Season with Spice (SwS), an Asian Spice Shop.  Being a lover of a variety of herbs and spices, I purchased quite a few new spices, some of which I had never heard of before. One of those spices was galangal powder, which comes from the fibrous rhizome galangal plant.  The flavor (to me) is earthy and peppery with a hint of ginger. I found it was a nice complementary spice with another of my favorites from SwS – lemongrass powder.
The following recipe uses SwS's lemongrass powder, galangal powder and Sweet Ginger Sea Salt to make a very simple side dish of bok choy and pecans.  The idea of combining bok choy with pecans comes from a recipe in one of my favorite cookbooks – Great Greens by Georgeanne Brennan.