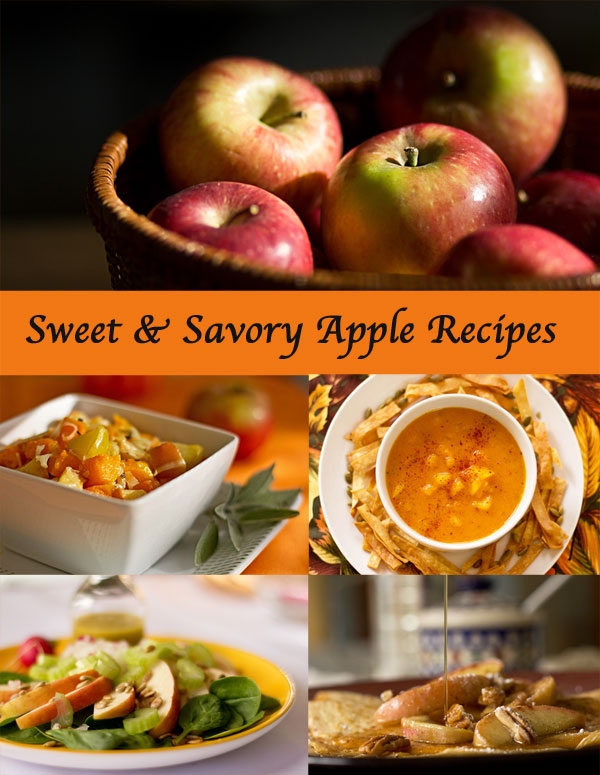 This year's apple crop is in and it's so nice to finally bite into a fresh crisp apple again.  Because it is the best time of the year to buy apples and there are so many ways to enjoy them, I put together a Collection of Sweet & Savory Apple Recipes for you.
All of the recipes from MJ's Kitchen are tried and true dishes that we make at least once during the fall.  Several of them, like the steel cuts, crepes, snack and slaw, we make year round.  The recipes from other websites have all been tried and thoroughly enjoyed, with one exception – the chimichangas.  I keep drooling over them but haven't made them yet.
I hope you enjoy these sweet and savory apple recipes as much as we do.