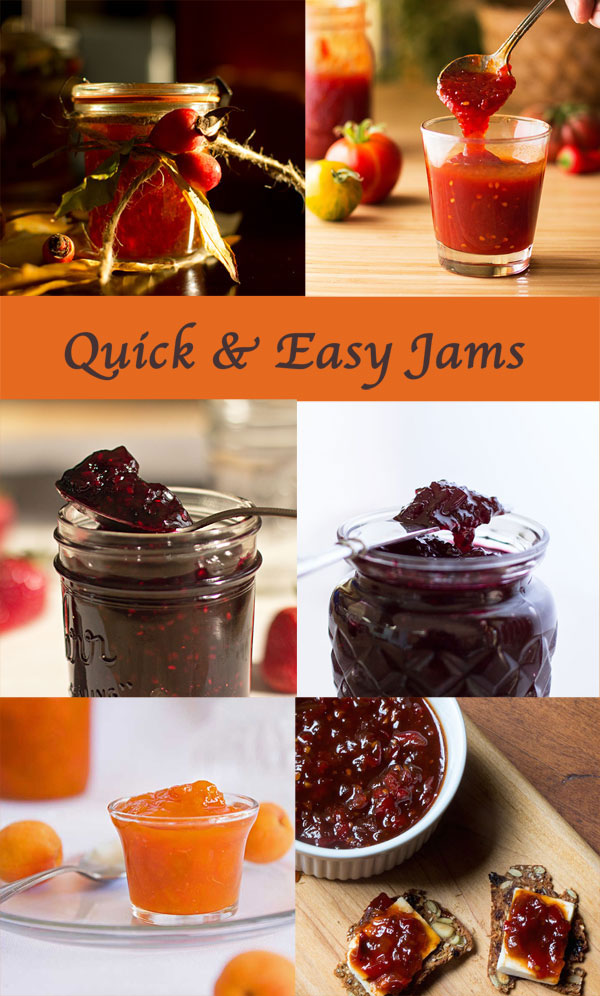 For the next few months there will be an abundance of fresh fruit and it would be a shame to let the season pass without making a few jars of jam. So to celebrate the bounty of fruit now available, let's do a little jammin.
The only ingredients you need for a jar of quick easy jam are 1 – 2 pounds of fruit, some sugar or honey, and a little lemon juice or other source of natural pectin.  No need to go to the store and buy a bunch of jars, boxes of pectin, and special tools. If you have a sauce pan, something to stir with, and a pint container or two, you can have a jar of jam in no time at all.
Below are some of my favorite quick easy jam recipes that can be made in an hour or less, yield one to two jars of jam, use a relatively small amount of fruit, require no sealing lids, water baths, and no store bought pectin.  I'm sure you'll find at least one jam you'll want to make soon.  I made a jar of the apricot jam this morning and can't wait for toast and jam in morning!
Be sure to check out the Kitchen Notes for tips on how to make quick easy jams.