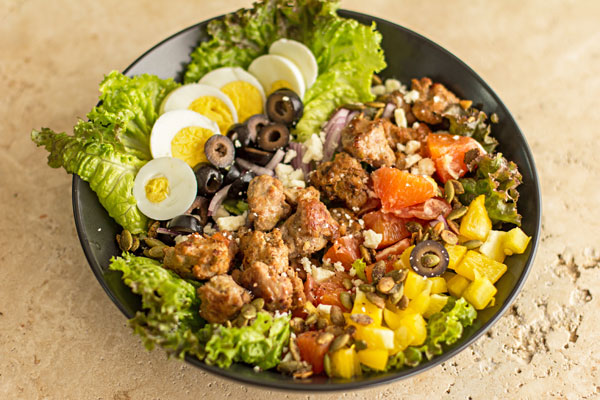 [Jump to recipe for Green Chile Sausage]
Today you're getting two recipes for the price one – a Green Chile Sausage recipe and a Composed Salad recipe that uses the green chile sausage as a salad component.  Normally, I would never have considered using sausage in a salad, but this chile sausage has a flavor profile that allows it to be used in a variety of ways, including in salads.
The composed salad shown here is just one variation of a salad using green chile sausage.  There are many other ingredients that can be used in addition to or in place of what you see here.  The recipe below lists the ingredients shown and a few other ingredients that are complementary to the green chile sausage.  Of course, putting together a salad like this usually just comes down to using what you have on hand.