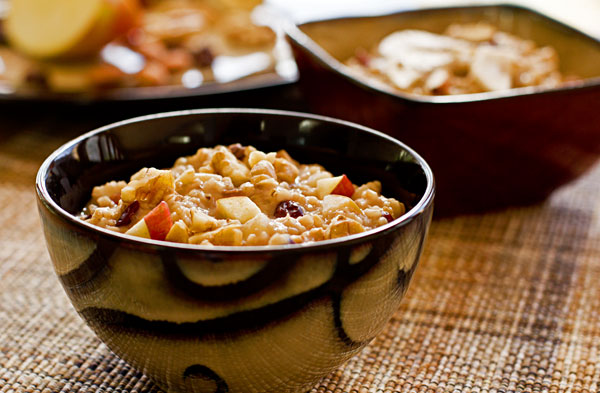 When I made steel cut oats for the first time, I knew that eventually, they would totally replace those instant oatmeal packets that I had been using for years, and now they have. Steel cut oats with fruit and nuts have become one of our favorite "quick" breakfasts.  They are right up there with grits and green chile – well, almost.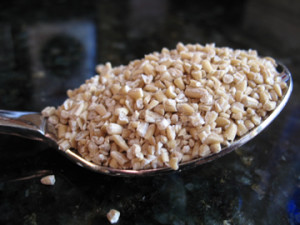 So what are steel cut oats?  Steel cut oats are the a hulled grain or the inner portion of the oat kernel. Rather than being rolled flat like rolled oats, they are hulled and cut into smaller pieces.  Because they aren't rolled, they undergo less processing. Some sources say, that because of less processing, they maintain more of their nutrients than rolled oats. However, I did find some sources that said that rolled oats and steel cuts have the same amount of nutrients. Regardless, both make a highly nutritious breakfast;  therefore, it comes down to which one you like best. In this house, it's no contest – steel cuts win out every time!  (Image source:  Wikipedia, public domain)
Steel cut oats normally take 30 to 40 minutes to cook; however there are a few methods that allow you to reduce the cooking time considerably. If you have a slow cooker, you can cook them overnight and they'll be ready when you get up in the morning.  However, since I don't have a slow cooker, here are two methods that I use.