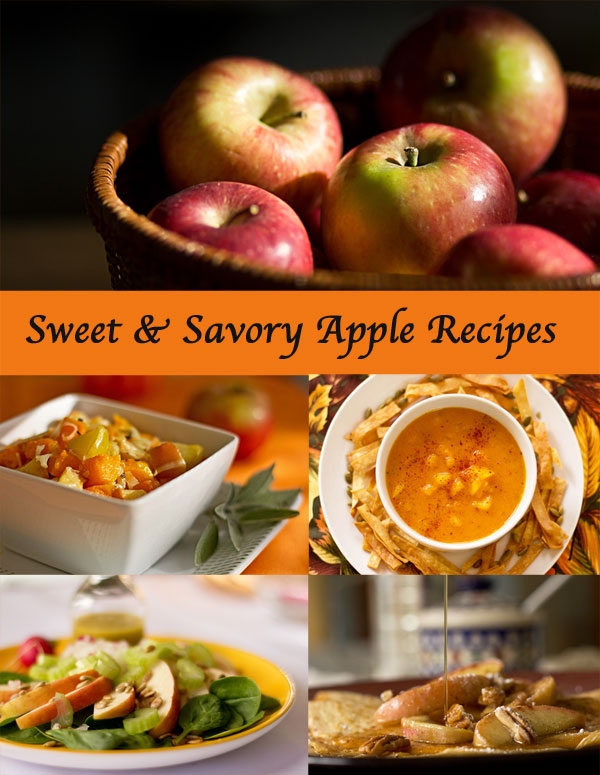 This year's apple crop is in and it's so nice to finally bite into a fresh crisp apple again.  Because it is the best time of the year to buy apples and there are so many ways to enjoy them, I put together a Collection of Sweet & Savory Apple Recipes for you.
All of the recipes from MJ's Kitchen are tried and true dishes that we make at least once during the fall.  Several of them, like the steel cuts, crepes, snack and slaw, we make year round.  The recipes from other websites have all been tried and thoroughly enjoyed, with one exception – the chimichangas.  I keep drooling over them but haven't made them yet.
I hope you enjoy these sweet and savory apple recipes as much as we do.
Breakfast with Apples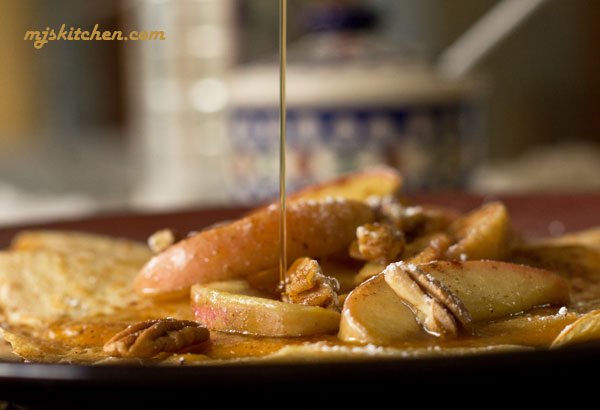 Apple Pecan Crepes with Cheddar Cheese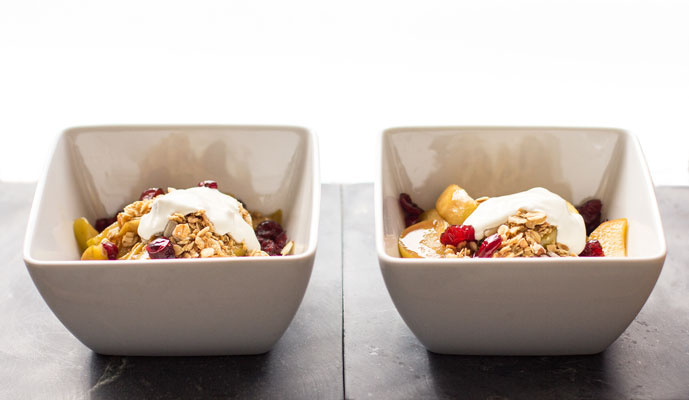 Quick & Easy Spiced Apple Breakfast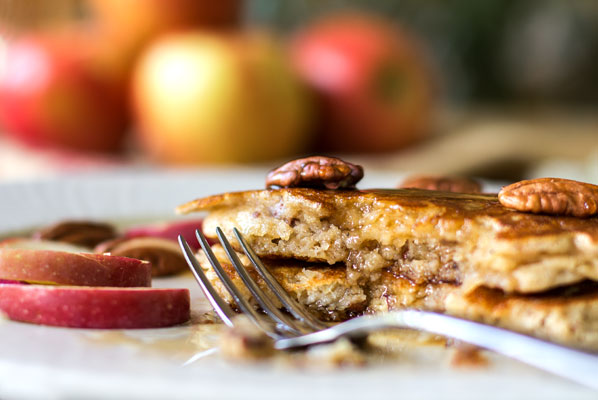 Apple Pecan Buttermilk Pancakes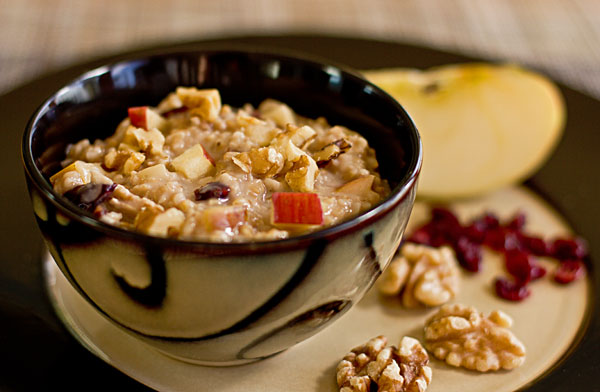 Steel Cut Oats with Apples, Cranberries and Walnuts
Autumn Comfort Apple Cake from Inspired Edibles  (For breakfast, tea time or dessert)
Snacks with Apples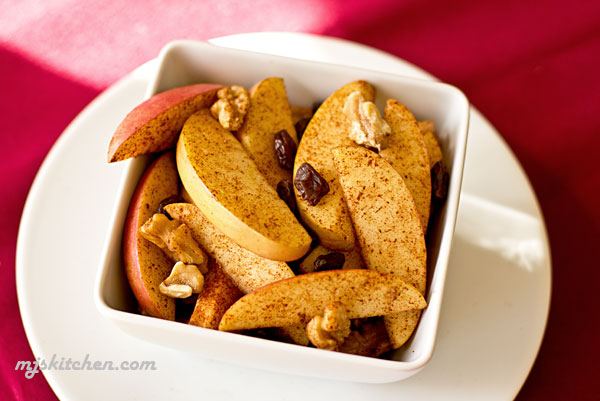 A Simple Snack with Cinnamon Apples, Walnuts and Raisins
Cinnamon Spiced Applesauce from That Skinny Chick Can Bake
Apples and Hummus
Apples and Cheese
Apples and Peanut butter
3 Minute Baked Apple from shenAnnagans
Starters and Sides with Apples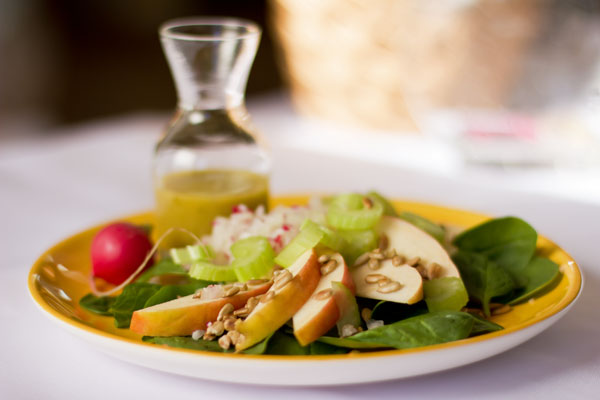 Apple and Celery Salad with Green Chile Dressing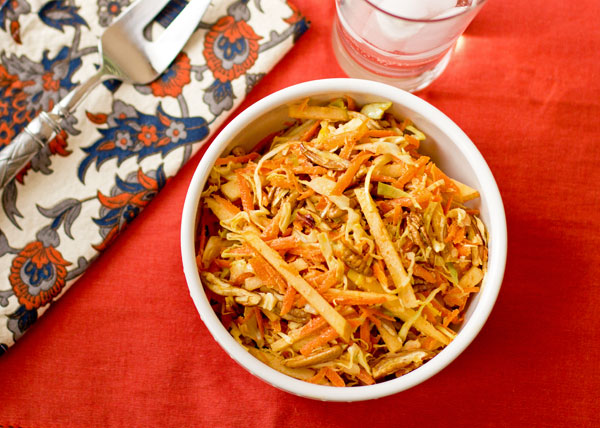 Apple, Carrot and Pecan Slaw with Curry Dressing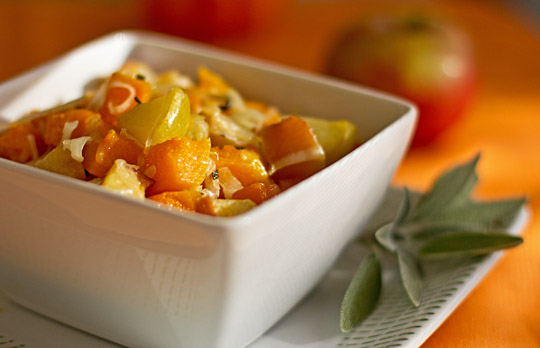 Roasted Butternut Squash and Apples with Manchego Cheese
Soups and Sandwich with Apples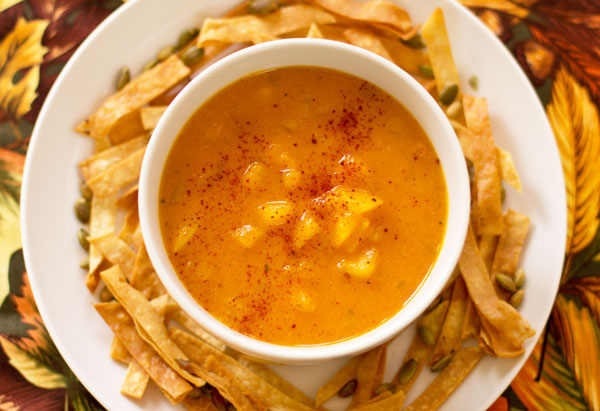 Butternut Squash Soup with Apples and Red Chile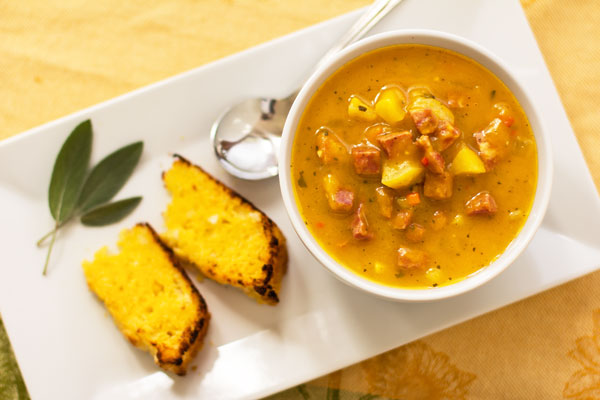 Sage Pumpkin Soup with Apples and Andouille
A Grilled Cheese with Apples and Gouda makes a great complement to each of these soups as well as many other types of soups.
Desserts with Apples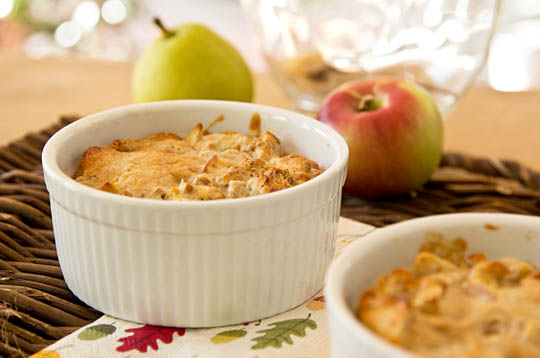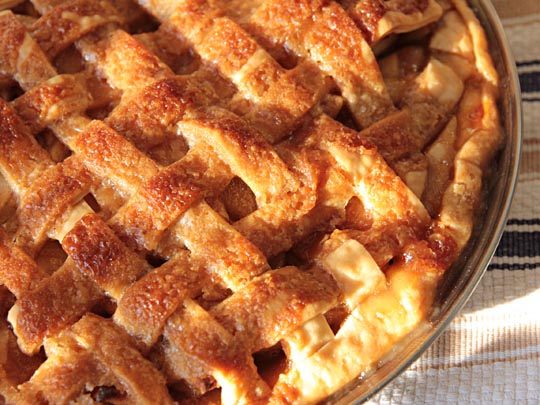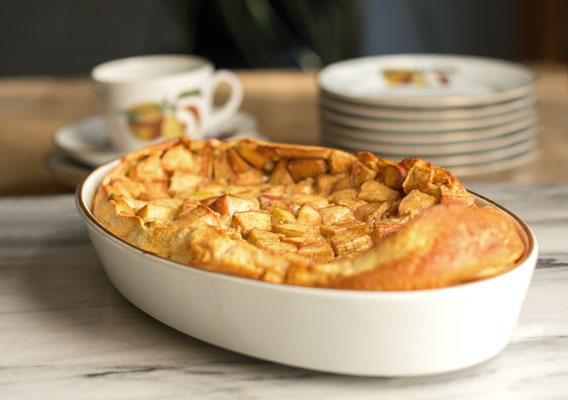 Apple Clafoutis (Baked apples in egg custard)
This dish is just as good for breakfast as it is as a light dessert.
Cinnamon Apple Chimiganchas from Muchtaste
Cheddar and Herb Baked Apples from JJBegonia
Apple Pudding from Nisa Homey
What is your favorite sweet or savory apple recipe?