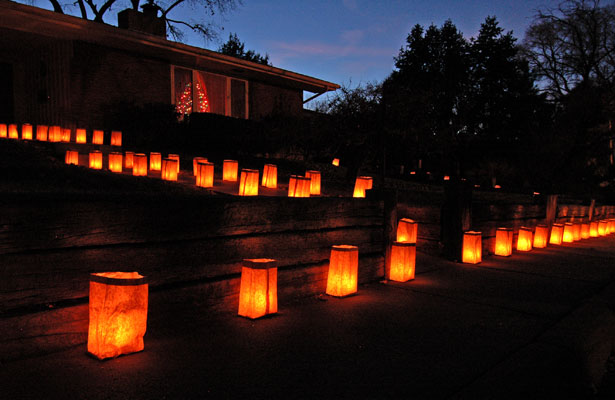 A Huge Thanks
to all of the friends and visitors of
MJ's Kitchen
for your continued support, comments and emails.
Wishing you all a very Joyous and Safe Holiday Season
and looking forward to seeing you again in 2016!
Picture – Luminarias on Christmas Eve. 
If you are ever in New Mexico on Christmas Eve, plan to take an evening stroll among the luminarias or farolitos.  You'll find them in every city, town, and village and even on the roof of a lone house out in the middle of nowhere.