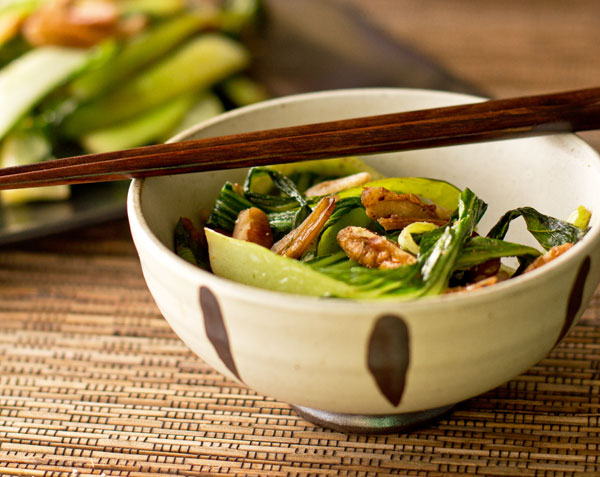 The primary inspiration for this Bok Choy with Lemongrass recipe came from some spices that I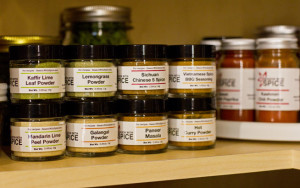 bought a while back from one of my favorite online small businesses – Season with Spice (SwS), an Asian Spice Shop, which unfortunately, is now closed.  Being a lover of a variety of herbs and spices, I purchased quite a few new spices, some of which I had never heard of before. One of those spices was galangal powder, which comes from the fibrous rhizome galangal plant.  The flavor (to me) is earthy and peppery with a hint of ginger. I found it was a nice complementary spice with another of my favorites from SwS – lemongrass powder.
This Bok Choy with Lemongrass recipe uses SwS's lemongrass powder, galangal powder and Sweet Ginger Sea Salt to make a very simple side dish of bok choy and pecans.  The idea of combining bok choy with pecans comes from a recipe in one of my favorite cookbooks – Great Greens by Georgeanne Brennan.
Bok Choy with lemongrass makes a great side for any Asian seasoned meats such as pork or chicken, curries or satays.  For a vegetarian meal we serve it over brown rice with a touch of soy sauce and toasted coconut flakes.  This dish also goes great with Coconut Rice with Pickled Peppers.
This is another of those recipes that you can do some minor tweaking of ingredients and seasonings that lead to be changes in the finished flavor.  I change it up quite often depending on what I'm serving it with.  So please be sure to check the Kitchen Notes for a few variations of this dish.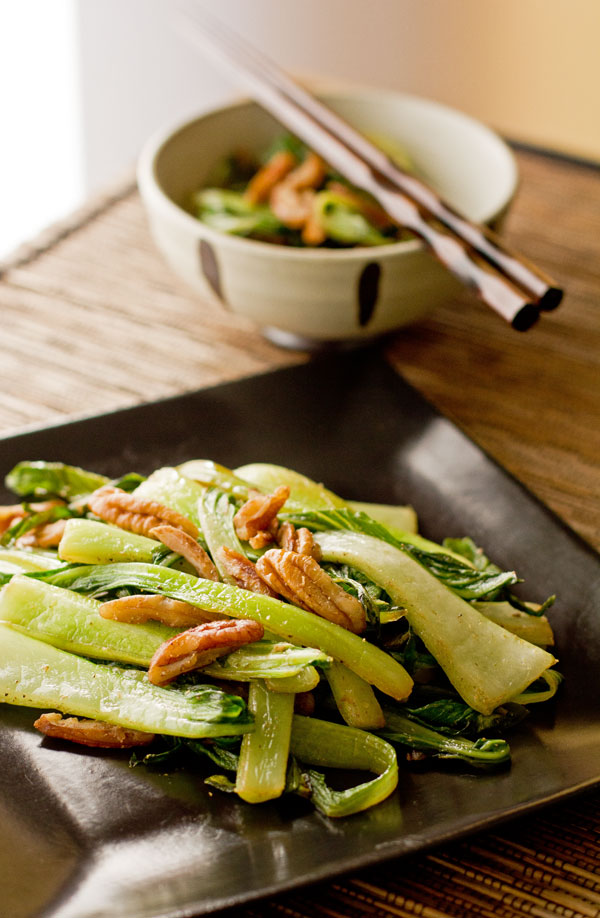 [print_this]
Bok Choy with Lemongrass and Pecans Recipe
Recipe Author: MJ of MJ's Kitchen
Serves: 2
Prep and cook time: 30 minutes
Ingredients
2 Tbsp. coconut oil*
1 pound baby Bok choy, ends removed and leaves/stalks sliced vertically
4 large garlic cloves, cut into thin strips
½ cup pecans, cut vertically*
¼ tsp. lemongrass powder*
¼ tsp. galangal powder*
¼ tsp. sweet ginger sea salt* or to taste
Cracked pepper
*See Kitchen Notes
Instructions
Heat the coconut oil in a skillet on medium heat.
Add the Bok Choy, garlic and pecans.  Sauté for 5 to 7 minutes. (The amount of time depends on how crispy you like your bok choy stalks.)
Season with lemongrass powder, galangal powder, sea salt and pepper. Toss and sauté for 1 minute.
Remove from heat and serve.
[/print_this]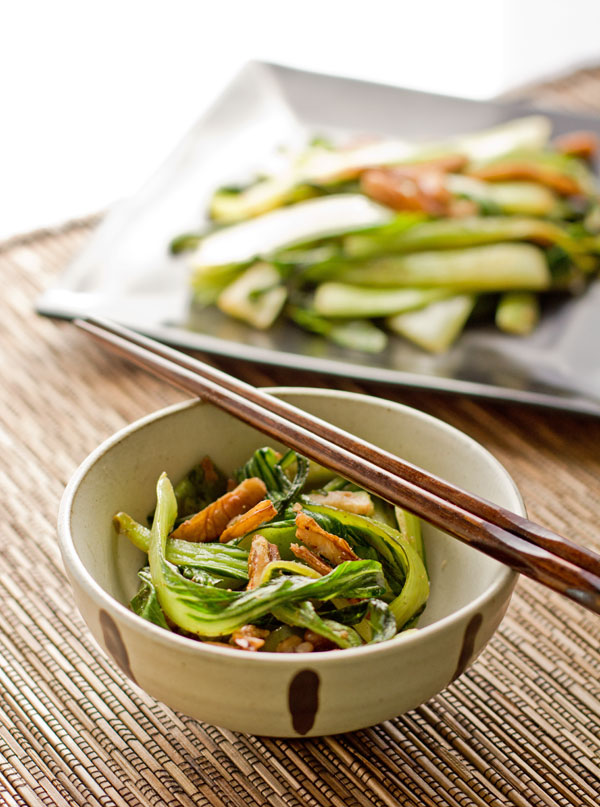 Kitchen Notes
Bok Choy – This recipe calls for baby bok choy but if you can't find it, then regular bok choy can be used.  Just slice it vertically into thin strips.  You may also need to cook it a minute or two longer since the stalks will be thicker.
Cooking Oil – Here's where you can really be creative.  I've used just coconut oil, or 1 Tbsp. coconut oil + 1 Tbsp. butter, or to really change it up – 1 Tbsp. unrefined peanut oil + 1 tsp. sesame seed oil.  All are delicious and with completely different flavor profiles.
Pecans – Roasted, salted peanuts make a good substitution for the pecans.  However, don't cook them.  Just chop them up and top each serving with a few chopped peanuts.  The nuts do contribute to the flavor of the final dish, but I love them mostly because of the crunchy texture that they add.
Garlic Substitution – I know, why would I want to eliminate the garlic?!  However, if you can find some beautiful spring onions, use them instead.  Slice the onions vertically as you do the bok choy and sauté with the bok choy. Spring onions and bok choy with the sesame and peanuts oils, make a fabulous dish!
The Seasonings – If you don't have the three seasonings that I use in this dish, then there are alternatives.  If you can find lemongrass, it should work to slice a small stalk and sauté with the bok choy.  For the galangal and sweet ginger sea salt, just grate some fresh ginger and sauté with bok choy or use a little ginger powder and Chinese ground mustard.  Add sea salt to taste.
Other toppings – As with any side dish, you want the flavors to complement whatever you're serving it with; therefore, other ingredients can be added.  One of my favorites is toasted coconut.  Toasted coconut goes very nicely with the peanuts, peanut oil and sesame oil version.
If you like this Bok Choy with Lemongrass dish, then you might also enjoy these dishes: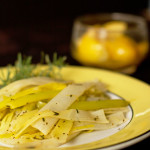 Leeks Braised with Preserved Lemons and Tarragon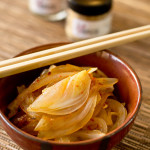 Seasoned with Spice Infused Onions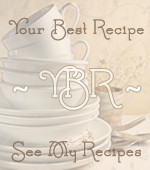 Save