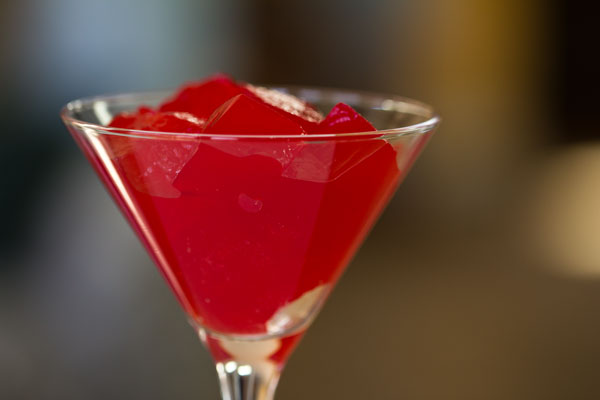 This Strawberry Rhubarb Jello is such an easy dessert that I hesitated posting it and also because it's jello. 🙂 However, since I have made it several times and we love it, why not?  About once every 2 to 3 months I get a craving for jello ( I guess it takes me back to my childhood), and this is the one I've been making for a couple of years now.

There is not a whole lot to say about it…all it takes is a box of your favorite strawberry gelatin dessert powder and some fresh or frozen rhubarb to cook down for rhubarb juice. As with most gelatin desserts, a hot liquid is required.  Therefore, just cook down 2 cups rhubarb in 3 cups liquid, strain and use the strained rhubarb juice as your hot liquid.
For the powder, I've used both the 6 ounce Strawberry Jello and the 3 ounce Natural Desserts Strawberry Jel Dessert. The Natural Desserts only requires 2 cups hot liquid and makes 4 servings, while the Jello brand requires 2 cups hot and 2 cups cold liquid and makes 8 servings.  With both brands, the rhubarb juice adds its flavor to the strawberry for a delicious little strawberry-rhubarb flavored dessert.  And if you want, you can always stir in fresh strawberries to fancy it up a bit.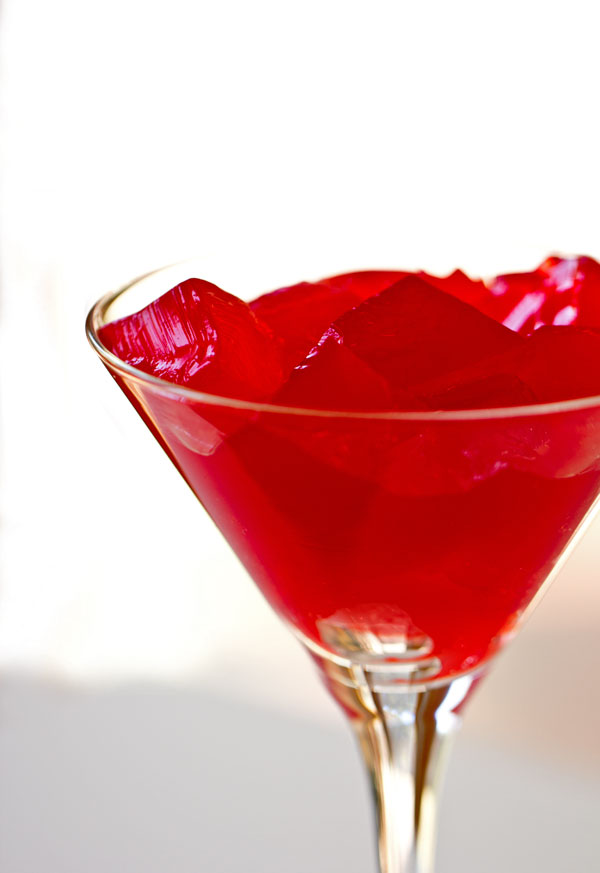 [print_this]
Strawberry Rhubarb Jello Recipe
Yields: 4 – 1 cup servings or 8-½ cup servings
Prep and cook time: 30 minutes, then a 4 hours set time in refrigerator
Recipe Author:  MJ of MJ's Kitchen
Ingredients
2 cups rhubarb, chopped (fresh or frozen)
3 cups water
1 box strawberry gelatin dessert  (3 oz. or 6 oz.)
4 fresh strawberries, chopped (optional)
Instructions
In a sauce pan, add the rhubarb and 3 cups water. Bring to a boil, then reduce to a simmer and simmer for 10 minutes.
Strain the mixture through a fine mesh strainer into a measuring cup.
Pour the strawberry powdered gelatin into a glass container. Add 2 cups of the hot rhubarb juice.
Stir until the gelatin powder has dissolved.
For the 6 ounces size, add enough cold water to any remaining rhubarb juice to make 2 cups.  Add to the liquid gelatin and stir.
Stir in fresh strawberries if desired.
Let cool then transfer to the refrigerator for 4 hours or until set.
That's it!  See how easy that was. 🙂
[/print_this]
A Parting Shot
Since there are no Kitchen Notes  for this recipe, I'm sharing a couple of pictures of the 50+ year old wisteria bush in our front yard.  Due to late freezes in previous years, this is the first time it has bloomed since 2008.  Isn't it gorgeous?  I wish the pictures were scratch and sniff because it smells wonderful and the bees love it.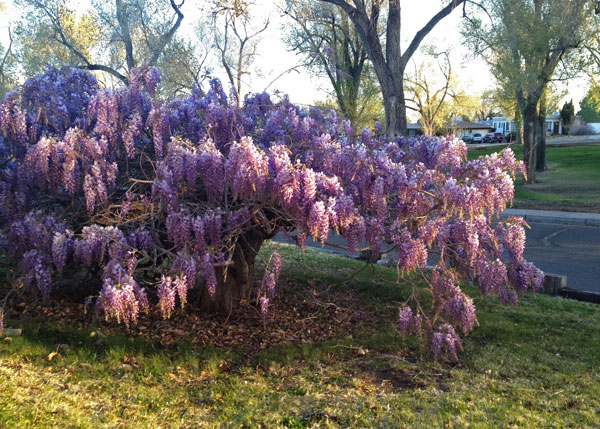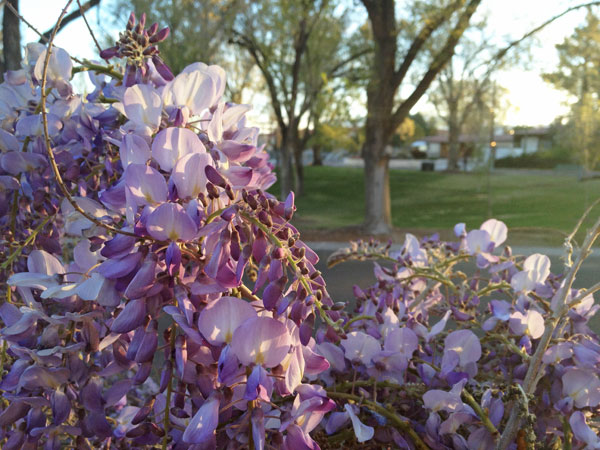 Pictures taken by Bobby with his iPhone.