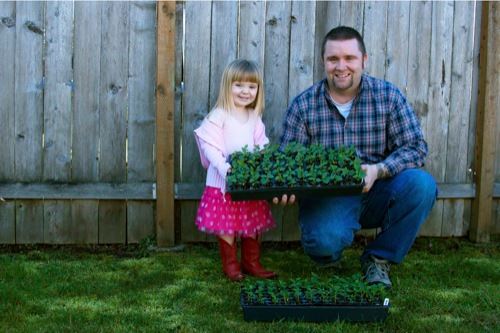 What is this man and his cute little daughter holding?  Lots and lots of exotic chile plants, ready to sell and be planted in every home garden.
Several weeks ago I introduced you to some of the chile peppers grown by Ford's Fiery Foods and Plants, a small business in Eugene, Oregon, that offers rare fresh pepper strains from Europe, the Middle east and South American.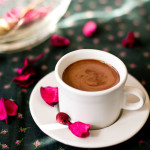 Remember those Fiery Chocolate Shots for Valentine's Day that were spiced up with urfa biber peppers – a spicy sweet pepper with a hint of raisins.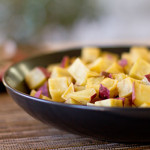 Then there were the Spicy Orange Roasted Sweet Potatoes seasoned with murupi amerela chile powder – a hot, fruity pepper with a hint of citrus.
Today I'm going to give you the opportunity to learn more about John Ford and how he got into the business of exotic chile peppers. My friend Nancy of Spicie Foodie posted a delightful interview with John recently and I think it's one everyone will enjoy. So if you have a little time, take a few minutes to learn more about John Ford and his chile plants.  And if you are interested in trying some of John's chiles, do what I did, and order some of his starter plants for your summer garden.
To learn even more about the peppers at Ford's Fiery Foods and Plants, browse through Spicie Foodie's post on 6 Chiles Peppers You Gotta Try!.