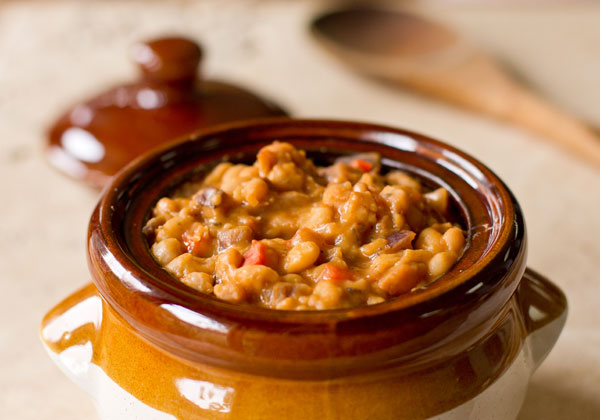 If you like baked beans, then you're going to love these Beans, Bacon, and Chipotle!  They are somewhat similar in flavor to baked bean, but not near as sweet and with a smoky, spicy kick in every bite.  And if you already have some cooked navy beans or any white beans, this recipe takes less than 30 minutes to make.
Today I'm sharing these beans with my friend, Judy, over at Savoring Today, a tasty blog filled with healthy and delicious food.  I love browsing through Judy's recipes and drooling over her pictures and ingredients. Like Judy, I love making healthy food that tastes good and, even though this recipe has a little bit of bacon which is good for the soul, and a secret ingredient that feeds the spirit, it's packed with all of the healthy nutrients found in a great pot of beans.  So please head on over the Savoring Today and check out my recipe for Beans, Bacon, and Chipotle.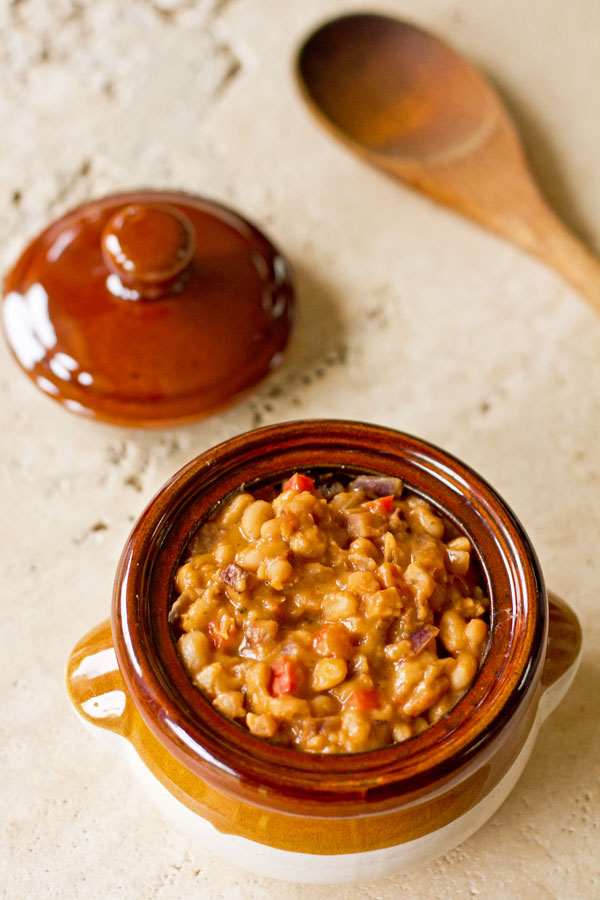 Still here?  What are you waiting for?  Judy is waiting to dish you up a serving of these mouthwatering sweet and spicy beans.