Welcome to MJ's new kitchen!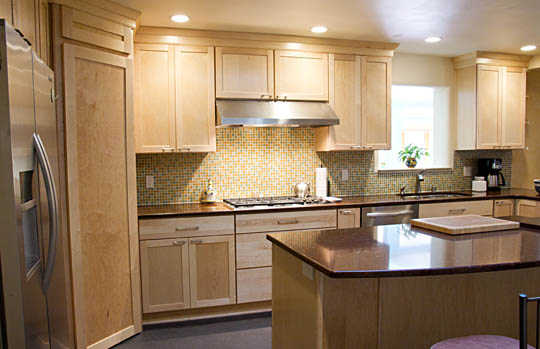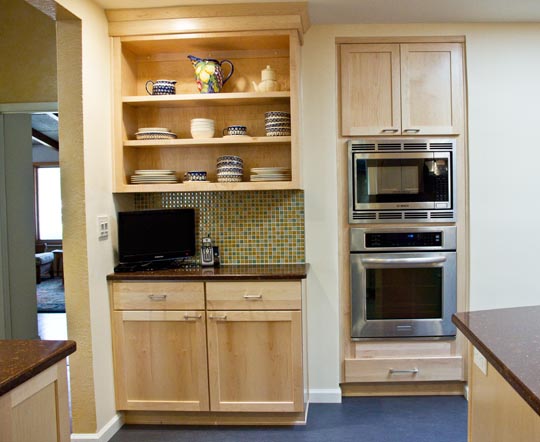 The old kitchen

Here's what it looked like after we tore out the old kitchen below.  We ended up having to tear out the floor and the subfloor, rewire the entire kitchen and replace all of the old plumbing.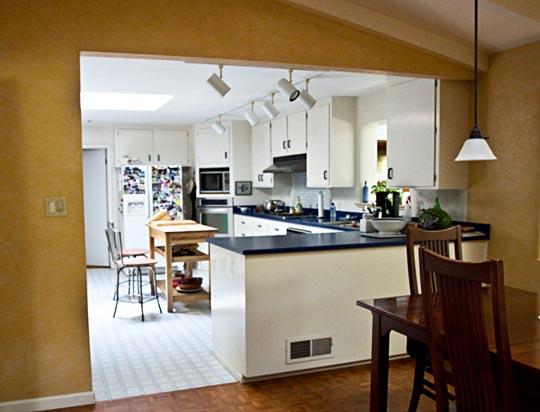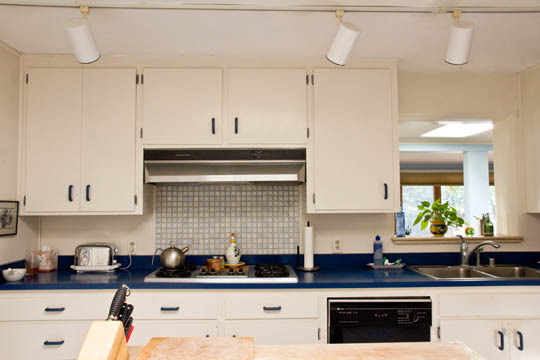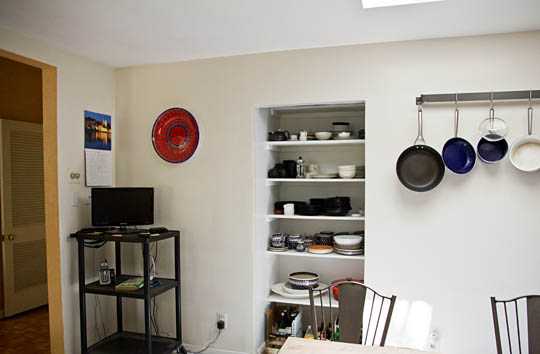 As you can see it's quite different!  The new kitchen better fits the current style of our home, it's more functional, has more storage, and doesn't leave sawdust in the dishes when I open and close drawers.  The kitchen remodel just about completes the renovation of our 50's ranch style home. We've been remodeling this house for 14 years now, a lot of which we've done ourselves.  We still have a few minor things to wrap up this year. After that we'll sit back and enjoy!  Actually, we're already enjoying it. 🙂
I can't wait to start sharing recipes – new creations and old classics – from my new space.
Repurposing from a Kitchen Remodel
Some of the lower cabinets and countertops were moved to the garage as storage cabinets. The upper cabinets fell apart during the tear out.
All the appliances, sink and faucet were given to one of the sub-contractors who is building a house.
Our oven was only two years old, so we kept that, saving us quite a bit.  Added a microwave/convection oven which I absolutely love!
The butcher block that was the island in the old kitchen is going into the sunroom for my photography table.  WooHoo!!!!
The stools go back into the new kitchen and I'll eventually reupholster them.
To see how we cooked and what we ate without a kitchen, click here.
THANKS again my friends for all of your comments and support!  I'll have a new recipe posted very SOON as well as a giveaway!
THANKS to Goodman Construction LLC and all the people it brought in to make this happen and for my beautiful backsplash, and to Cabinet Connection for working with us on cabinet selection and the beautiful craftsmanship on the custom units (open shelving and awesome pantry) and installation.
Save