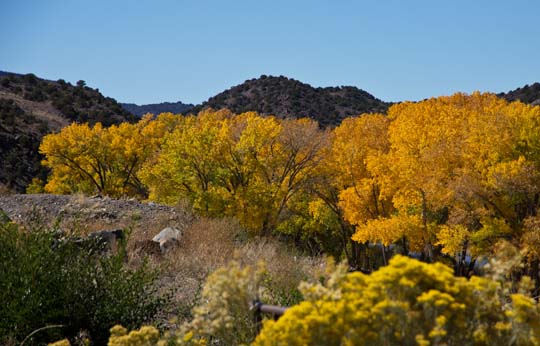 A Drive along the Rio Grande
On Monday Bobby and I took the day off and went for a drive along the Rio Grande.  The cottonwoods were at their peak and absolutely gorgeous.  We had a lunch of cheese, summer sausage, apple and bread next to the river and under a canopy of yellow leaves.  Afterwards we took the long way home with a couple of side trips.  I thought I would share some of the beauty of New Mexico in fall.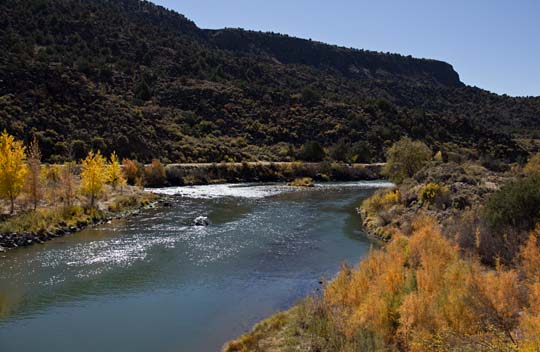 The river was quite low due to, first of all, it being the fall, but also due to the drought that we've been having for a few years. No rain, no snow, no water.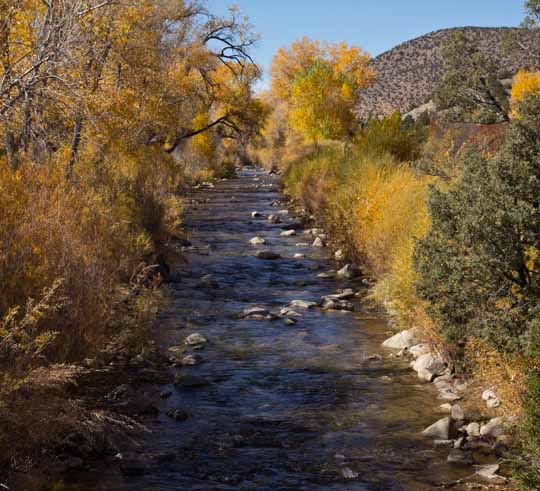 Rio Embudo – a small tributary that flows into the Rio Grande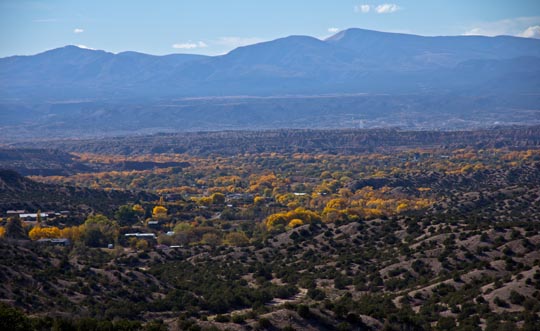 Driving into Chimayo, New Mexico

View of the Truchas mountains and Peco Baldy to the south (right).  This is a beautiful view but the views from the tops of those peaks are breathtaking!
During the drive we stopped at a couple of roadside stands and bought some apples, a pumpkin, and a big bag of dried red chiles. Recipes to come!
Hope you enjoyed seeing of little of northern New Mexico, specifically the Rio Grande valley in the fall.  Now you know a little of why New Mexico is called the Land of Enchantment.