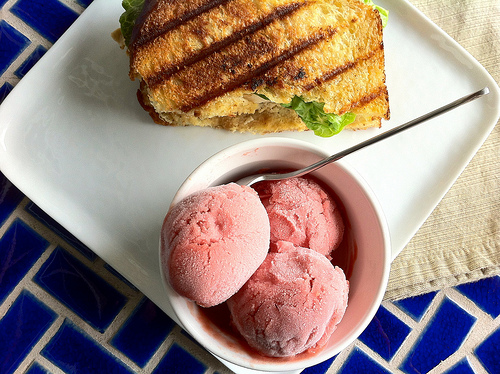 Today is a special day for me.  Javelin Warrior of Cookin w/ Luv has selected my Rhubarb Mint Sorbet for his Tuesday Tutor recipe.  Thank you Javelin!  If you aren't familiar with Javelin's Tuesday Tutor feature then you definitely need to check it out.  Head on over to Cookin w/ Luv.  You'll be glad you did.
While you're there be sure to browse Javelin's other features, recipes and blog hops.  There's a lot of wonderful things to see!
Photo credit:  Javelin Warrior – Cookin w/ Luv.