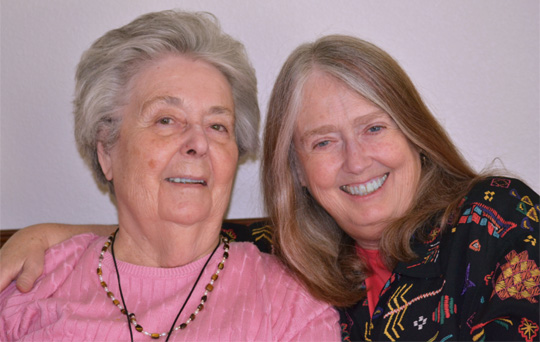 A Very Happy Mother's Day to my wonderful mama who taught me many things:
In life
A smile goes a long way.
The people next to you in line are nice people. Say "Hello".
You can always deal with whatever life throws your way – so deal with it.
You're never to old to learn how to play dominoes.
You're the only one who needs to know that you're in charge.
In the kitchen
A week's worth of leftovers makes a great soup or Sunday night casserole.
Never turn down an offer of fresh fruits and vegetables, but always go pick them yourself.
If you have more fruits or vegetables than you can eat right away, freeze them, can them, pickle them or share them.
Bread bags are great for storing fresh vegetables and cottage cheese containers are great for storing leftovers.
Green tomatoes are just as good as red tomatoes.
You can never have too many figs, too much rhubarb, or more pecans than you know what to do with.
Got catfish?  Fry it!
Always top biscuits and gravy with a scoop of homemade jam or jelly and grits with a tab of butter.
Thank you Mama!
Happy Mother's Day to all the mothers out there!!
I hope today and every day is a special day!